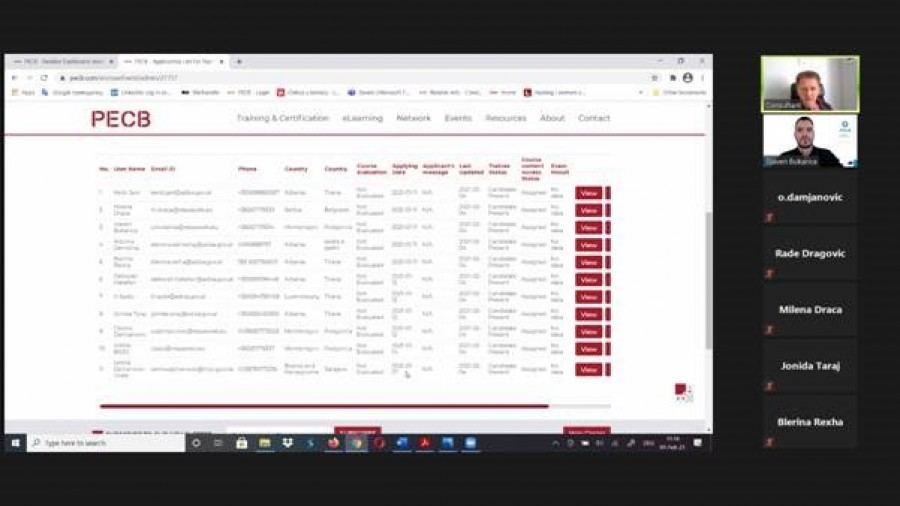 ReSPA has organised the second Module of the Certified PECB ISO 9001 FOUNDATION training
---
The virtual training was held on 4 February 2021 (10.00-14.00).
ReSPA, with the support of PECB Canada, has organised the virtual training on 4 February 2021. It gathered attendees within the e-Government and Quality Management practitioners and ReSPA Staff. The training was designed for those QM practitioners from WB region who wanted, after the ISO 9001 Introductory training held in December 2020, to get more in-depth knowledge of the ISO 9001. The attendees also have the possibility to get the Certificate for this Foundation level of experience.
An extensive agenda encompassed numerous topics such as leadership, planning, support, operation, continual improvement, treatment of nonconformities and monitoring, measurement, analysis and evaluation.
The attendees will have the possibility to go through the certification procedure, which includes certification using the PECB Exam application. After successful completion of the process and passing the exam, the participants can acquire the international Certificate PECB Certified ISO 9001 Foundation. During today's training, the participants voluntarily took the online exam.