PA Awards 2022 Winners
---
ReSPA, in partnership with OECD/SIGMA, announced three Winners and eight initiatives that deserved Special Recognition at the Ceremony held on 15th September in Skopje, North Macedonia.
As the motto of this year's contest was "A leap to better citizen's lives in the Western Balkans", awarded initiatives have been recognized as examples of future-oriented, inspirational practices that provide improved services for better lives of our citizens in the region.
We proudly present this year's Winners and Special recognitions of the PA Awards 2022:
Winner: Administration for Inspection Affairs of Montenegro
Initiative: "Central Information System for Consumer Protection (CISCP)"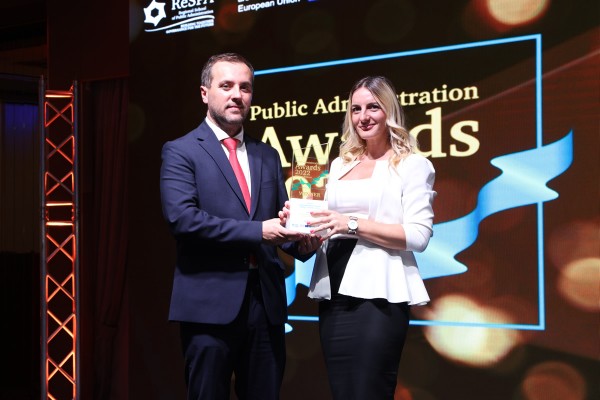 The Administration for Inspection Affairs of Montenegro is a Contact Point for system-designed software https://potrosac.me which is an open-source solution for processing consumers' complaints and ensuring that they are addressed by competent authorities. Out of 1.333 submissions related to consumer protection during the last twelve months, 1.067 was resolved (80.04%), while 266 are in the process of being resolved (19.96%). The software is a great combination of different approaches to improving legislation on consumer protection, IT solution and raising awareness of the rights of consumers. Its services are aligned with CEFTA chapter 28 on consumer protection and contribute as such to the digital economy. The administration for Inspection Affairs is also planning to conduct an online survey on consumer satisfaction with the CISCP system as the next step.
More info about the Winning initiative can be found in the video https://youtu.be/RUEHQF_DVkI
---
Winner: Central Registry of the Republic of North Macedonia on behalf of the Management Board of the Regional Portal BIFIDEX, comprised of 5 jurisdictions from the Republic of Albania, Bosnia and Herzegovina-Republic of Srpska, Montenegro and Republika Srpska
Initiative: BIFIDEX - Beyond National - one-stop shops services through their digitalization and interoperability in the Western Balkans Region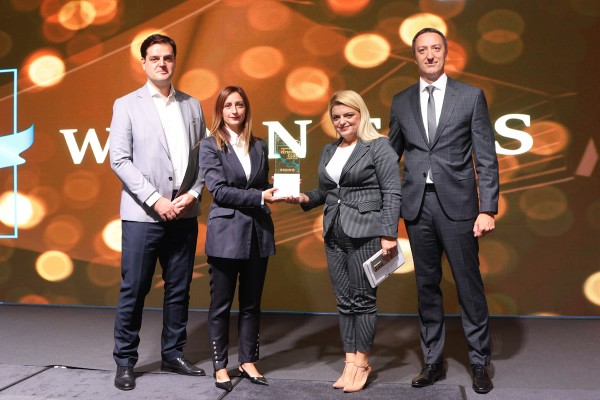 BIFIDEX platform is a regional platform for business and financial data analytics on companies in the Western Balkans, which provides access to the status and financial data of 1.5 million legal and natural persons from official registries in Serbia, Northern Macedonia, Albania, Montenegro and Bosnia and Herzegovina (Republika Srpska). Data from official registries are obtained in real-time. They are available in all official languages of the platform member states, as well as in English, while financial analytics is enabled in currencies that are in use in the region, as well as in Euros. The platform was launched in 2017. as a regional initiative aimed at increasing transparency and legal security and facilitating business in the wider Western Balkans market. It has a holistic approach with a forward-looking and transferable sustainable pattern. Until now, the platform has 1.079 users with registered accounts and subscriptions, while in the first six months of 2022, 8.482 users visited BIFIDEX and used it with or without a subscription.
More info about the Winning initiative can be found in the video https://youtu.be/f5dP4d0AN7s
---
Winner: The Office for Information Technologies and eGovernment, Republic of Serbia
Initiative: The rollout of key digital transformation enablers - cloud signature and user-friendly payment service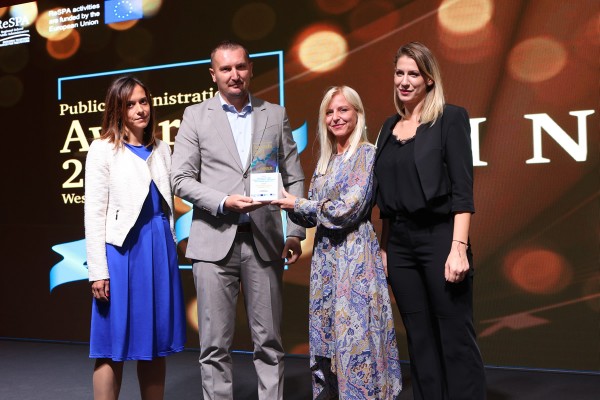 The unique awarded endeavour of developing key digital enablers for citizens of Serbia consists of two services: Free cloud signature for every (e) Citizen and "Pay" - a user-friendly service for easy and simple payment of fees and taxes.
1. Free cloud signature for every (e)Citizen
The Office for IT and eGovernment started to issue qualified electronic certificates for digital signature in a cloud, free of charge, to all citizens of Serbia and foreign citizens with temporary stay or permanent residence in Serbia. To get their cloud signature, users should register at https://eid.gov.rs, download and install the Consent ID app on their mobile devices (smartphones or tablets), and enrol using activation codes. Upon Consent ID app enrolment, a certificate for authentication is deployed, and users complete the issuance of a cloud-based qualified certificate for electronic signature in a few clicks at https://eid.gov.rs.
There is also a web application for electronic signing in the cloud as a service intended for everyone who wants to sign a pdf or XML document in a fast, simple, reliable and secure way.
Cloud-based qualified electronic certificates of the Office for IT and e-Government and its remote signing service are conformant/compliant with eIDAS Regulation.
Despite being recent (from February 2022), the solution is already working and got 58 thousand activation codes issued from February and around 9 thousand certificates for electronic signature.
The project has been designed by the use of HCD and implemented iteratively and incrementally, aiming to check in each time-boxed phase the minimum viability (usability) of the service number of activation codes and certificates for electronic signature.
Security for all ITE office services is also described within the internal act "Guidelines for service design" while the code is owned by the IT office, and the app is maintained with the internal resources.
Due to high transferability and sustainable potential, but moreover, with the forward-looking and creative element (the use of Cloud technology) with ease of use and increase of mobility, this initiative has vast potential. With this initiative, the Office of IT and e-Gov of Serbia demonstrated great dedication to the constant improvement of the service (Guidelines for service design internally followed).
2. "Pay" - user-friendly service for easy and simple payment of fees and taxes
The service, aligned with the EU/eIDASa, is simple, efficient and user-friendly e-payment of fees and charges for public services (such as ID card and passport renewal, vehicle registration, obtaining a driving license, etc.), The "Pay" service, available at www.plati.euprava.gov.rs, supports the creation of single payment order (i.e. payment slip) with a unique reference number. Citizens can now have a single payment slip created for a single service and pay electronically with cards or integrated electronic banking, as well as at counters of banks and post offices.
The need for proof of payment in paper form has been eliminated completely, and all stakeholders involved in the payment procedure (individuals and legal entities, public service providers, treasury, and banks) have all necessary payment-related information as well as the ability to check the payment status.
Currently, 300 services are covered, no limits to adding more to the system. 'Pay' is the service which makes payment much more user-friendly, although the infrastructure behind it remains the same. The service was tested before launch through focus groups that tested the prototype solution.
Constant improvement of the service in the mindset of the Office of IT and e-Gov of Serbia: currently working on the notification engine which would inform the users that what they submitted to the government (application, payment etc.) was received successfully;
More info about the Winning initiative can be found in the video https://youtu.be/Z6UaLEiWkoA