Policy papers
---
Reflecting the needs of the governments, citizens, and businesses in the Western Balkans, we conduct a variety of policy papers such as policy analysis and comparative studies with regional and country-specific policy recommendations in the area of Public Administration Reform and European Integration.
For our work, we use a wealth of methodological approaches based on many years of experience.
Aware that the political and social framework plays a crucial role in ensuring reforms are effective and sustainable, we in ReSPA are focused on developing those documents and recommendations that finally facilitate policy development and professionalization, and improvement of public services in the Western Balkans.
We have conducted more than 35 policy papers jointly with prominent international experts providing the initiation and formulation of the related studies, monitoring and supervising the processes and integrating the inputs received from the region.
This flow chart shows the methodology of ReSPA policy paper preparation and its implementation: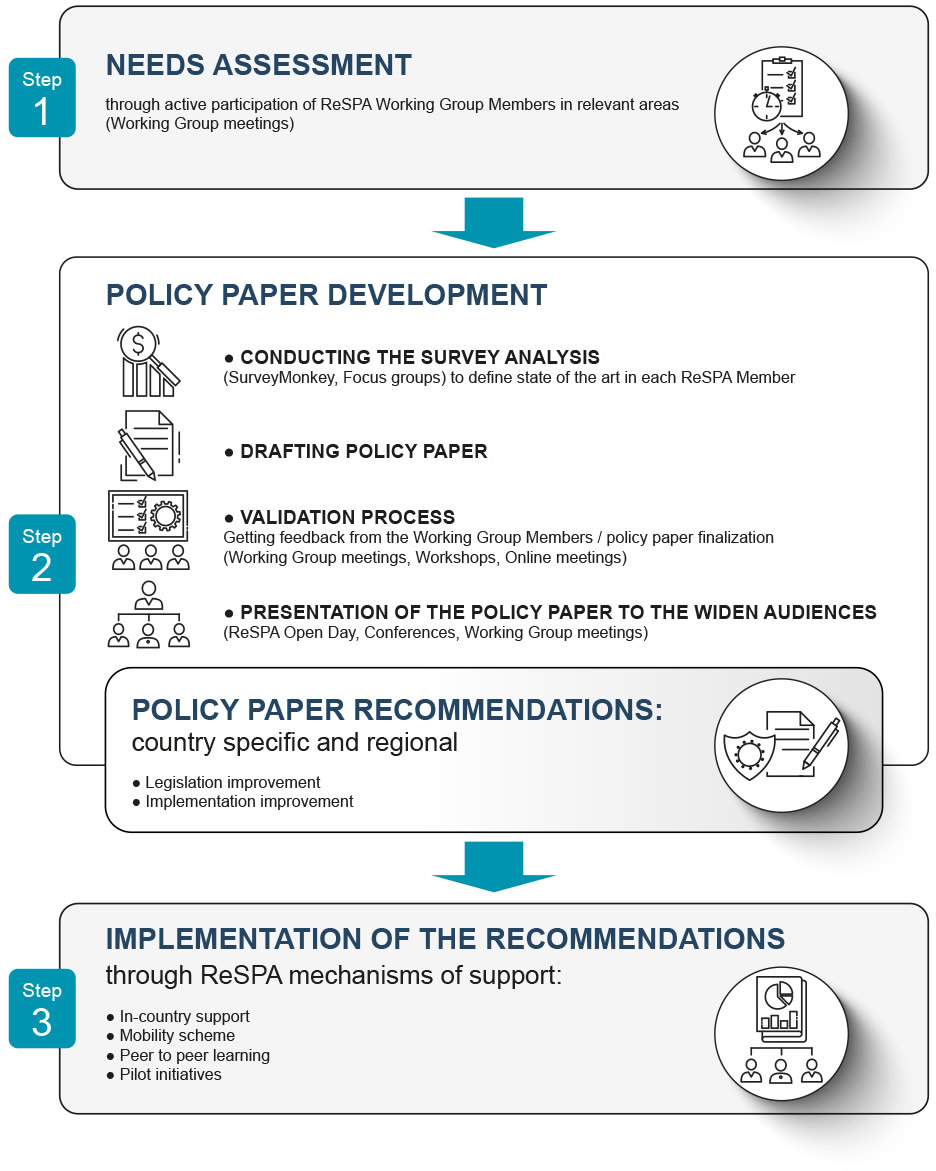 Areas of Expertise in conducting research studies: