Testimonials
---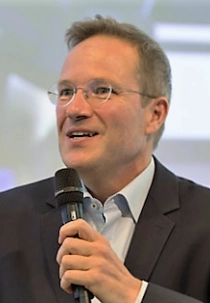 Mr Florian Hauser

Team Leader at Unit A3, DG NEAR, European Commission
---
ReSPA plays a crucial role as the European Union's partner for building quality of public administration in the Western Balkans region, which is even more salient in these challenging times
The European Commission is aware of how important and at the same time challenging, the process of public administration reform is. Public administration, in many countries, has struggled even before the crisis caused by COVID-19. Still, this pandemic shows us that in crisis can also lie opportunity, for example to accelerate government digitalization or to make public administrations more agile. Ensuring that public administrations can properly respond to the needs of the citizens and businesses requires continued efforts to build a smarter and more effective civil service.
Public administration represents a vital part of society. Its importance is growing in line with the complexity of the challenges our societies and economies are facing. Without adequate public administration, countries cannot function well. A reliable partner such as ReSPA is crucial for the European Union for supporting the development of strong public administrations and institutions that form a foundation for building resilient economies and societies in the Western Balkans region.
ReSPA's major strength relies on establishing effective collaboration and communication among its Members. ReSPA's peer-to-peer activities and good practice sharing among its members supports them in the implementation of their public administration reform priorities and helps them build efficient and stable administrative systems, structures, and processes that deliver high quality policies and services, based on transparency and integrity. To this end, ReSPA will continue to have the support of the European Commission.