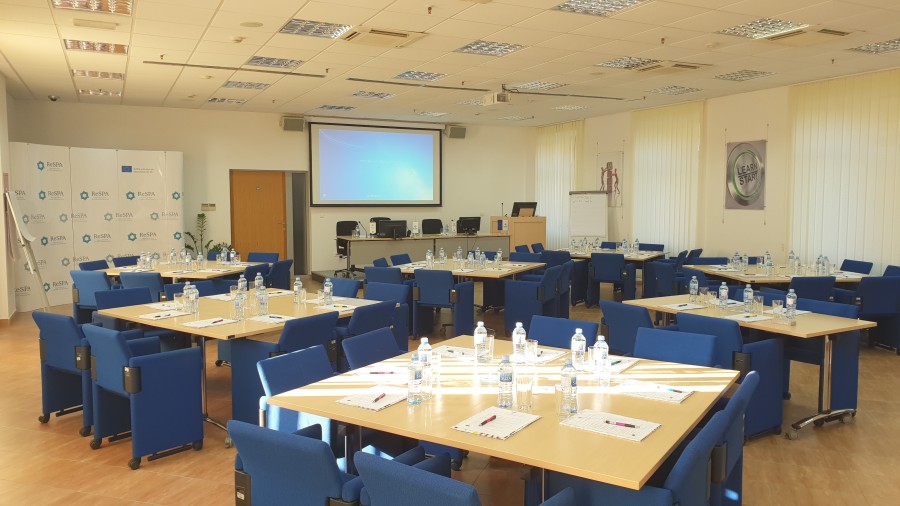 Training on agile governance and leadership
---
The training will encompass three consecutive, three-hours training during April (7-8 April, 15-16 April and 22 April 2021).
It aims to raise awareness of HRMD WG members about Agile leadership and its possible public administration application.
Technology acceleration and globalisation have put pressure on the government to catch up with the private sector and to invest in innovation. Governments are now beginning to change the ways they lead, partner, invest and recruit to maximise agility. By doing so, they will be better prepared to respond to the changing needs and expectations of citizens. Agile leadership is the craft of creating the right context for self-organisation. Agile teams collaborate, learn from each other, get quick feedback from users and are focused on quality and continuous learning. Agile leadership is an entirely new approach to leading people. Agile leaders focus on the needs of others, acknowledge other people's perspectives, involve them in decisions where appropriate and build a sense of community within their teams. This leads to higher engagement, more trust, and stronger relationships with team members and other stakeholders.
The objective of the training on Agile leadership for the members of the Working group on Human Resources Management and Development is to increase understanding of the members about Agile leadership and its possible application in the public administration.
For more information about the activity, please find below the Provisional Agenda.