News
14 11.12.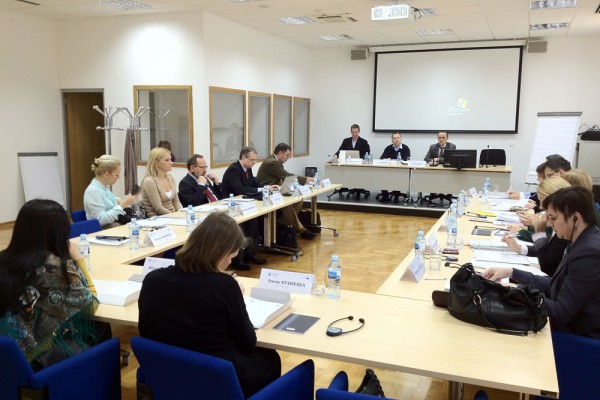 ReSPA First Thematic Advisory Board Meeting
Following the successful completion of the Capacity Needs Assessment (CNA) process, and after having recognized the need for the Advisory Board (AB), ReSPA organized the first AB meeting at the level of the Thematic Working Group on 14 November 2012.
This meeting was organized at the premises of ReSPA and the main focus of the meeting was review of the Capacity Needs Assessment (CNA) final report, its methodology and approach, findings and results from the CNA workshop, processed questionnaires and focus groups, next steps to be followed, and key issues proposed for inclusion into the Programme of Work (POW) 2013. During the meeting, it was agreed that the Advisory board at this level shall meet twice per year and advice on the issues related to the CNA, focus groups, PoW as well as other programmatic issues that might need AB attention.
Archive