News
06 04.16.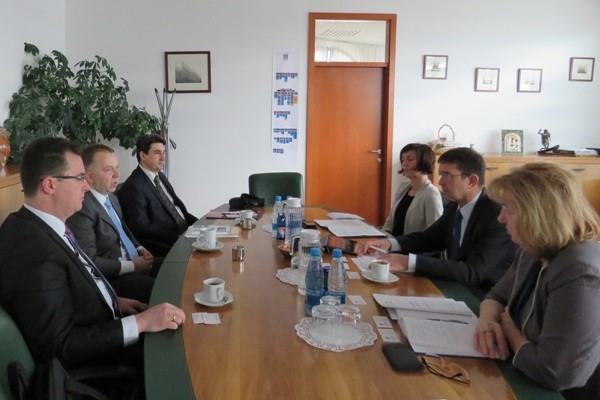 Meeting of the ReSPA Director a.i. with Minister Koprivnikar
On 30 March 2016, Mr. Goran Paštrović, ReSPA Director a.i., met Mr. Boris Koprivnikar, Minister of Public Administration of the Republic of Slovenia and his colleagues.
They discussed possible areas of cooperation, especially referring to the improvement of legislative process and preparations of legal acts, human resource management and competency framework for public administration, e-government and public private partnership. The collocutors explored different possibilities to exchange the experience between ReSPA Members public administrations and Slovenian public administration in a number of areas.
Archive