News
29 07.16.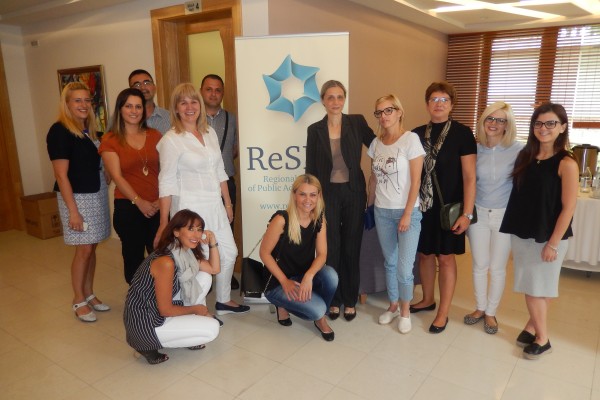 The First Meeting of Liaison Officers was held on 27 July 2016 in Zlatibor
The main objective of this successful meeting was further collaboration between Leading and Legal expert and Liaison Officers in conducting of the Comparative Study with Baseline Analysis.
The Study will encompass the state of art in Optimisation of Public Administrations in Western Balkans, and comparisons among the countries of the WB region as well as between WB countries and EU Member States and/or OECD countries in the achieved progress, with special focus on potential regional cooperation in this process. This Comparative Study with Baseline Analysis will serve as the main document for discussion on the ReSPA Annual Conference, which is planned for 15-16 November 2016.
Future support and contribution of Liaison Officers in collecting data on particular aspects of the optimisation of public administration is very important and highly appreciated.
Archive