News
23 06.17.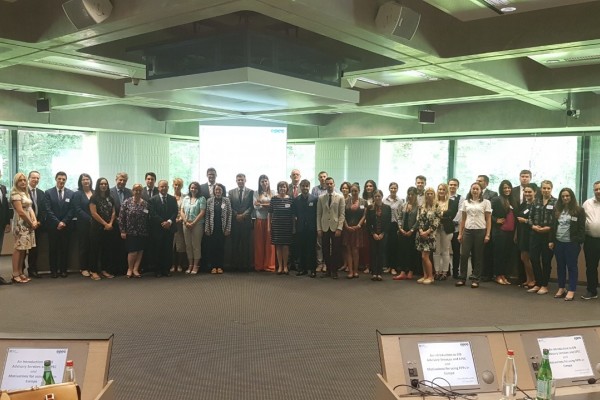 ReSPA enhances the co-operation between the European Investment Bank and the Western Balkans
The Regional School of Public Administration (ReSPA) in co-operation with the European Investment Bank (EIB) organised from 20 – 21 June 2017 a study visit, to the EIB headquarters in Luxembourg. The study visit was attended by the representatives of the secretariats of National Investment Committees of ReSPA Members and the Working Group on Public Private Partnership. The aim of visit was to increase the understanding by the participants of the organization, procedures and instruments that are used by the EIB. Since the EIB is one of the main stakeholders within the Western Balkans Investment Framework, this activity is aimed to support absorption of capacities of ReSPA Members to use the funds and lending opportunities existing within this framework.
The study visit included a number of presentations delivered by the EIB Staff and interactive discussions with the attendees. Among the number of topics that were explored, the particular focus was given to the EIB lending operations, recently introduce the Economic Resilience Initiative, project related aspects to investment sectors (transport, energy, environment, health and education), EIB financial and legal instruments, blending of resources and the role of the European PPP Expertise Centre.
Archive