News
03 12.17.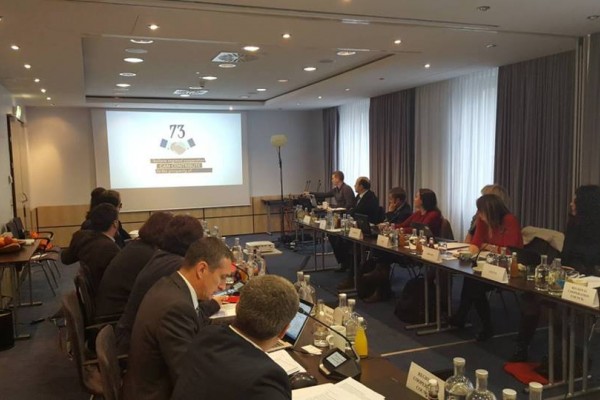 ReSPA participated to the 10th Meeting of the South East Europe 2020 Strategy Coordination Board
The 10th meeting of the SEE 2020 Strategy Coordination Board was held on 30 November 2017 in Vienna. Mr. Duško Glodić, Programme Manager (Legal), represented ReSPA at this meeting of regional organisations and structures involved in the implementation of the SEE2020 Strategy. Given its mandate, ReSPA is acting as a regional dimension coordinator for the Effective Public Services dimension of this Strategy. The meeting of the Coordination Board was focused on the stock taking of the monitoring process of the Strategy implementation in 2017, presentation of the Annual Report on Implementation and discussion on the main findings from the Balkan Barometer 2017 Survey.
The representative of ReSPA presented the activities implemented during the current year in the areas covered by the SEE2020 Strategy, notably, the activities related to the Better Regulation, Human Resources Management Policy and Quality Management, underlining particularly the importance of the newly established ReSPA Coordination Structure for the Governance for Growth Pillar of the SEE2020 Strategy. Furthermore, the meeting was the occasion to present the activities planned to be implemented during the next year, with the aim to explore the synergy and potential co-operation with other regional organisations and structures.
Archive