News
06 03.18.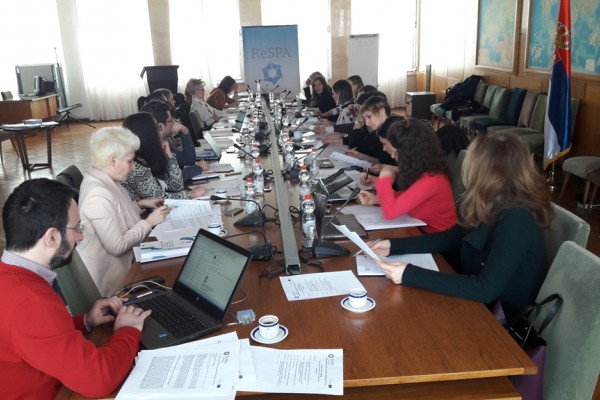 Focus Group Meetings in Podgorica and Belgrade on Comparative Study on Service Delivery
Focus Group Meetings on the Comparative Regional Study on Public Service Delivery was held in Podgorica on 2 March and in Belgrade on 5 March 2018. The relevant participants discussed the topis in relation to the existing state of affairs on public service delivery (Legal and Strategic Framework, Institutional set-up, Monitoring Quality of Service Delivery, and legal and strategic framework, Institutional set-up, Monitoring Quality of Service Delivery, Administrative Simplification, Digitalisation and eGovernment), as well as validation of the best Case Studies in Montenegro and Serbia.
The meetings were composed of e-Gov and GAPA implementators on the central and local level, CSO/NGO who are focused on the question of accessibility and equality such as Association of people with disabilities, relevant international organizations and business sector representatives.
Discussions' outputs will be integrated in a report following the pre-defined objectives for each core topic mentioned above.
The focus group meetings and semi-structured interviews will be held in Macedonia on 26 and 27 March, and in Bosnia and Herzegovina from 23 unitl 26 Apirl 2018.
Archive