News
19 03.18.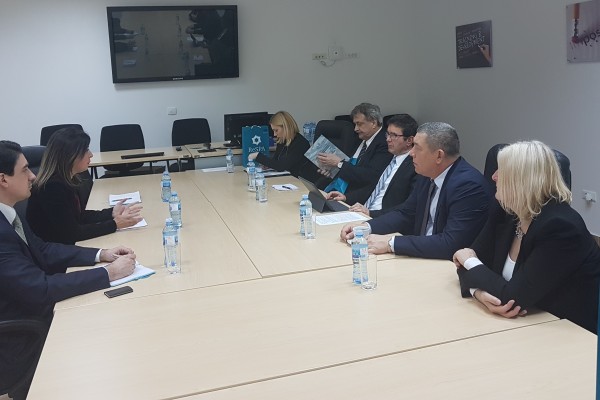 Director Sekulović met with Mr Koprivnikar, Slovenian Minister of Public Administration
On 6 March 2018, Mr Boris Koprivnikar, Minister of Public Administration of the Republic of Slovenia, visited ReSPA and met with Ms Ratka Sekulović, ReSPA Director. Director Sekulović and Minister Koprivnikar exchanged their views on the current process of public administration reforms throughout the Western Balkans.
Director Sekulović informed Minister Koprivnikar on the ongoing efforts made by ReSPA to support its Members in the improvement of public administration and successful conduction of the European integration process. Director Sekulović especially emphasised benefits from the regional co-operation for the exchange of experience among civil servants of the Western Balkan public administrations with the overall aim of building better systems of service provision to citizens and businesses. Minister Koprivnikar pointed out areas, such as public procurement and e-governance, where the Slovenian administration has achieved significant progress. The two interlocutors agreed that the use of ICT would have the substantial impact on the delivery of public services in the future.
Earlier in 2017, ReSPA and the Ministry of Public Administration of Slovenia concluded the Memorandum of Understanding which provided for a structured framework for co-operation between the parties.
Archive