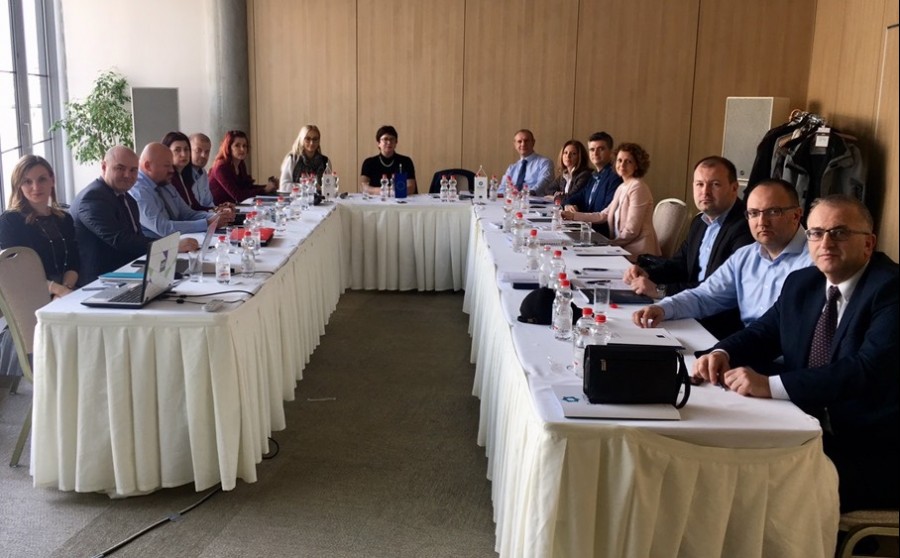 Mobility Scheme: Working Visit of the Delegation from Bosnia and Herzegovina to Serbia
---
Belgrade, 27-28 March 2018 – ReSPA organised the Working Visit to Serbia for the delegation from Bosnia and Herzegovina (BiH) in relation to modernisation of the general administrative procedures. The purpose of the visit was to learn from experiences of Serbia regarding drafting and implementation of the new General Administrative Procedure Act (GAPA) of the Republic of Serbia.
Currently, due to its complex internal structure, Bosnia and Herzegovina is the only country in the Western Balkan region that has not yet aligned its legislation in the field of general administrative procedure with European principles and standards. However, there are some initiatives and efforts in this regard at various government levels of BiH, and therefore experience exchange with peers and experts from Serbia is very useful, since solutions from Serbia may be replicated in BiH.
On the first day of the visit, a Roundtable discussion was organised with experts and peers from the Ministry of Public Administration and Local Self-Government of the Republic of Serbia, who are the hosts of this event. Topics discussed included: process of drafting of the new GAPA in Serbia; Regulatory Impact Assessment (RIA) on Draft GAPA; new legal institutes in GAPA of Serbia; and harmonisation of legislation with GAPA. On the second day, the Delegation from BiH visited the Administrative Inspectorate, the Delivery Unit in the Office of the Prime Minister, and the Public Policy Secretariat of the Republic of Serbia, where they were able to learn about experiences in implementation of the new GAPA of Serbia.