News
11 09.18.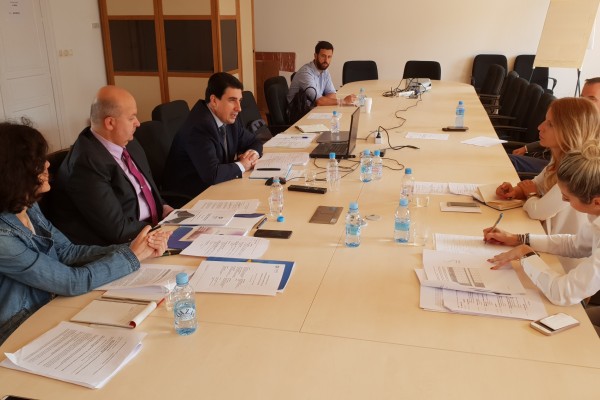 10th Meeting of the Programme Committee on European Integration held in Sarajevo
The 10th meeting of the Programme Committee on European Integration was held on 7 September 2018 in Sarajevo, Bosnia and Herzegovina. Since Bosnia and Herzegovina is chairing ReSPA during the current year, Mr Edin Dilberović, Director of the Directorate for European Integration of the Council of Ministers of BiH, chaired the Programme Committee session.
At the meeting, the Secretariat of ReSPA reported on the activities implemented within the European Integration Pillar and presented the plan of activities planned by the end of 2018. The particular emphasis was paid to the successfully organized Ministerial Conference on Good Governance that was held in June 2018, Seasonal School on Accession Negotiations and participation to the OGP Global Summit in July 2018.
Furthermore, discussion covered preparations of the new ReSPA Strategy covering the period 2019 – 2024 and the Programme of Work 2019 - 2020. The members of the Programme Committee provided concrete recommendations and suggestions for future activities by which ReSPA would continue supporting the regional co-operation in the area of the European integration process.
Archive