News
11 09.18.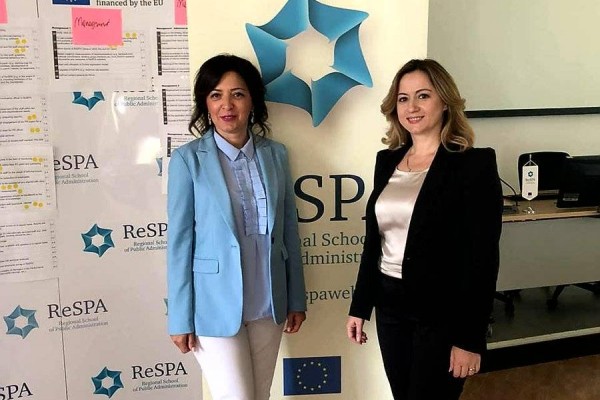 Visit of the Deputy Prime Minister of Albania, Ms Senida Mesi to ReSPA
Within the official visit to Montenegro and Ministry of Public Administration, the Deputy Prime Minister of Albania Ms Senida Mesi visited Regional School of Public Administration (ReSPA) on 11 September 2018.
Ms Mesi and ReSPA Director, Ms Ratka Sekulovic, discussed about the further development of ReSPA as an international organization and its role in strengthening capacities of public administration in Republic of Albania and other ReSPA members.
ReSPA director presented the goals and plans of ReSPA for the next few years with the emphasize on the new ReSPA Strategy 2019-2024, Program of Work 2019-2020, upcoming high-level events, in-country support activities and cooperation with other organizations, which Ms Mesi praised and offered her support. ReSPA Campus was also presented as an future challenge with a goal to maintain and rise the capacities.
Archive