News
26 09.18.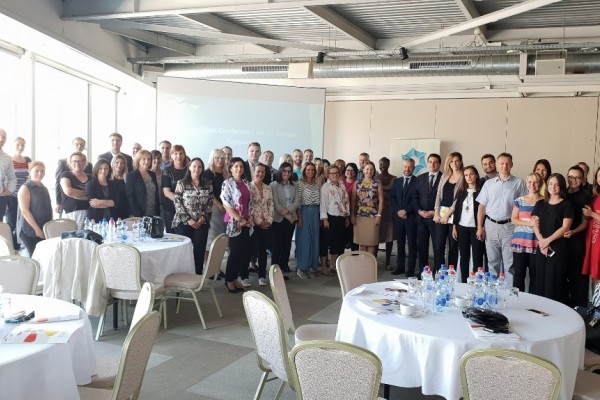 ReSPA continuously supports reform efforts through the organisation of the 4th Regional Conference on EU Budget Support
Belgrade, 20 and 21 September 2018 - In order to support institutional capacities for reforms implementation through the use of the EU budget support, the Regional School of Public Administration (ReSPA) and German Development Cooperation – GIZ Open Regional Fund Promotion of European integration through regional co-operation jointly organised the 4th Regional Conference on EU Budget Support, held in Belgrade on 20 and 21 September 2018.
The conference was opened by Ms Ratka Sekulović, Director of ReSPA, Mr Filip Radunović, GIZ Fund Manager, and Mr Steffen Hudolin, Head of Operations Section II of the EU Delegation to Serbia. The conference covered three themes important for the successful reform implementation: Sector reform performance contract implementation – sector monitoring for reporting results, Successful strategy development, policy planning and coordination, and Effective communication for promoting strategic objectives and results.
Officials of the European Commission and the Organisation for Economic Co-operation and Development (OECD) contributed to the discussion by presenting the relevant Public Administration Principles and best practices in relation to the above-mentioned themes. Representatives of the ReSPA Members institutions presented relevant experiences and engaged into constructive discussions through which the lessons learned were identified.
Archive