News
25 03.19.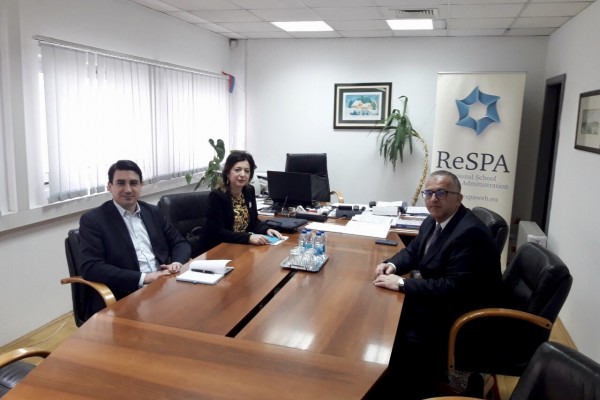 ReSPA Director met with representatives of institutions of the Republic of Srpska
Banja Luka, 19 and 20 March 2019 – At the margins of the meeting of the ReSPA Budget Committee, held in Banja Luka on 19 and 20 March 2019, Ms Ratka Sekulović, the ReSPA Director, met with representatives of the institutions of the Republic of Srpska. At the separate meetings with Dr Siniša Karan, the Secretary General of the Government, and Mr Aleksandar Radeta, the Director of the Civil Service Agency of RS, Director Sekulović presented strategic priorities of ReSPA as defined by the ReSPA Strategy 2019 – 2024 and thematic areas in which ReSPA would further strengthen regional cooperation.
She also informed the collocutors on the concrete activities that ReSPA would organise during this year. The representatives of the RS institutions expressed their support to the activities of ReSPA and presented their current reform efforts in the area of strategic planning, human resource management and quality management. It was emphasised that exchange among peers from different administrations was one of the best modalities for the improvement of public services.
Archive