News
08 04.19.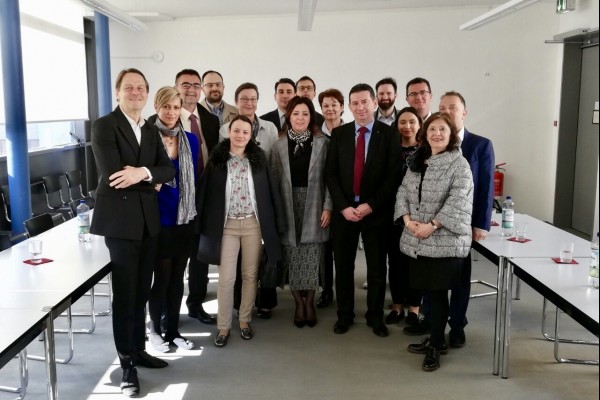 Development Session at the Hertie School of Governance for the GB and Management of ReSPA
Berlin, 3 and 4 April 2019 – The Governing Board and Management Development Session for ReSPA was organized at the Hertie School of Governance in Berlin. The tailor-made executive training on managing intergovernmental organisations and leadership in the public sector was attended by the members of the ReSPA Governing Board at Senior official level and the management of the ReSPA Secretariat.
The interactive sessions were moderated by the professors and fellows of the Hertie School of Governance. A visit to the German Federal Foreign Office and discussion with Ms Sabine Stöhr, Head of the Division for the Western Balkans, was also organized and it was a great opportunity to exchange on the current trends of the EU integration process of the region.
The representatives of the Secretariat met with the representatives of the Hertie School of Governance, at the margins of the programme, to discuss areas for the future possible cooperation and the possibility to conclude a Memorandum of Understanding.
Archive