News
30 05.19.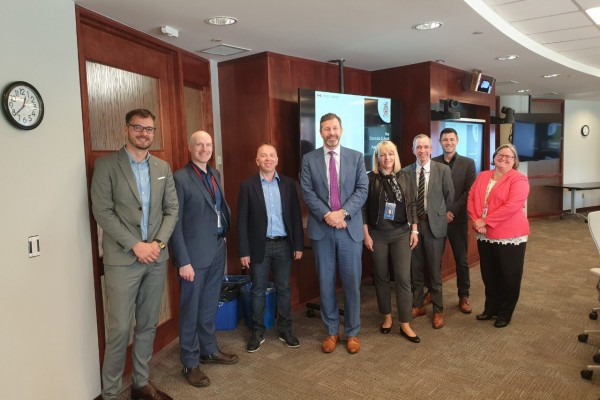 Succesful meetings between ReSPA and Canadian institutions
The visit to the Canadian Impact and Innovation Unit (IIU) enabled us to learn that their work is set with a broad range of stakeholders to support final beneficiaries in delivering on policies and programs that matter to Canadians. With a focus on results-driven approaches, the IIU is working hard to transform how the government works. The team works with central agencies, departments and external organizations to reduce barriers for innovation inside of the government. The IIU reframe problems and rethink how and where to find solutions through co-design and co-creation approach and leverage the benefits of impact measurement to support evidence-based decision-making through rigorous testing, deliver evidence on "what works".
Furthermore, an important meeting was held with the representatives of Smart Cities Challenge, Infrastructure Canada. The discussion focused mostly on a set of Smart city initiative and on the aligned platform. The scalable and replicable solutions are being presented during the meeting. Finally, The Canada School of Public Service which leads government holistic approach to support public servants in career transitions was visited by ReSPA representatives and Ms. Vukcevic – Nedeljkovic, Head of Directorate of State administration of Montenegro. It was learned that their main focus area is exactly depicting the most interesting topic for ReSPA and its beneficiaries such as Government and public sector skills, transferable skills, digital academy, research and development and dissemination and also equally important proving (testing) new tools and practices. Their unique role in the Government of Canada is provision of co-development and research funding (e.g. researching barriers to science collaboration in collaboration with Public services).
All the meetings set a basis for continuing collaboration between ReSPA and credible Canadian institutions.
Archive