News
11 06.19.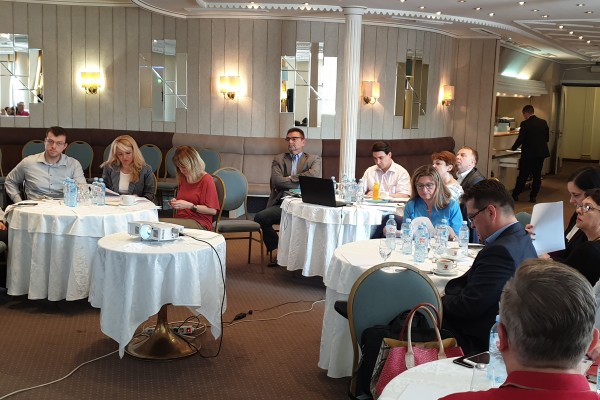 ReSPA Open Day in Serbia
ReSPA continued with the organisation of the ReSPA Open days region-wide. The second ReSPA Open Day was held in Belgrade on 07 June 2019 at the premises of Hotel Palace. This event gathered the members of the Programme Committee (PC) and Working groups (WG) from Serbia.
The participants were informed about the activities planned to be implemented within the fourth EC Grant, novelties introduced, as well as monitoring and evaluation framework which should provide input for better decision making, as well as the evidence for achieving the set objectives. The instruments for providing support to the ReSPA Members were also presented, as well as recommendations from the ReSPA Studies. At the end of the meeting, the participants provided their comments, inputs as well as the expectations from ReSPA in the future. This event also contributed to increased synergy and coordination among the PC/WG members from the Republic of Serbia.
Archive