News
22 11.19.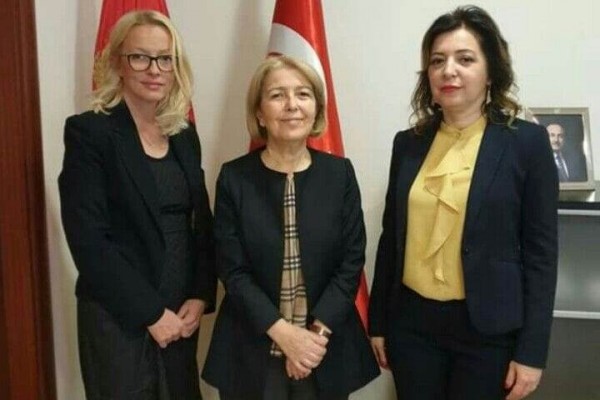 ReSPA Director Ms. Ratka Sekulovic visited Ambassador of Turkey to Montenegro H.E. Ms. Songül Ozan
Ms. Ratka Sekulovic, Director of ReSPA, met H.E. Ms. Songül Ozan, Ambassador of Turkey to Montenegro, on 20 November 2019 at the premises of Turkish Embassy in Podgorica. ReSPA Director presented ReSPA, its achievements, as well as the efforts in supporting the regional cooperation and modernization of public administrations in Western Balkan countries. She emphasized that the new ReSPA Strategy for the period 2019-2024 is focused on the support to the better implementation of PAR and PFM strategies, further professionalization of public servants, and better quality of public services.
H.E. Ms. Songül Ozan positively assessed the ReSPA's achievements, support to the Western Balkan countries in the path to European integration, and its contribution to strengthening the regional co-operation.
Both sides agreed to further explore possibilities for improving the cooperation between Turkey and ReSPA, in order to exchange experience in many areas relative to good governance. In that sense, H.E. Ms. Songül Ozan emphasized that the Turkish experience related to e-services would be the most valuable for sharing with the regional countries.
Archive