News
29 05.13.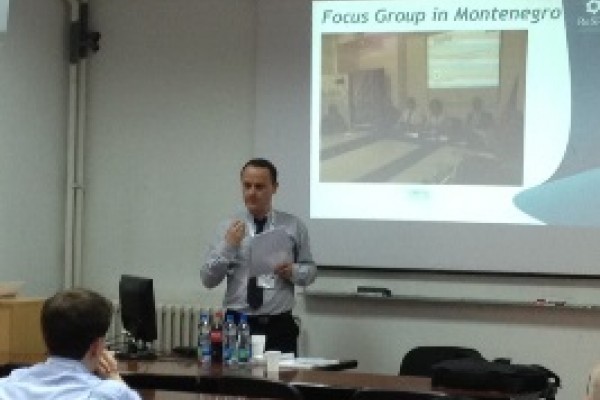 ReSPA Training Managers, Mr. Aqim Emurli and Mr. Goran Pastrovic addressed the audience of the 21st NISPAcee Conference held in Belgrade Serbia, 16-18 May 2013
NISPAcee organized its Annual Conference on the topic of "Regionalization and Inter-regional Cooperation" from 16-18 May 2013 in Belgrade, Serbia. ReSPA was invited to form a panel at the conference and speak about the ReSPA study related to the 'The Capacity Needs Assessment of the WB Public Administrations'
ReSPA presentation offered to the audience present at the panel the possibility to be informed and to share with them the Capacity Needs Assessment (CNA 2013). The CNA assessment focused on the identification of the needs of public administrations in the ReSPA member states (MS), incorporating all ReSPA programme activities (trainings, networking events, mobility schemes, comparative studies, conferences). The panel attracted an audience coming from Western Balkans Public Administration institutions, USA, Central Asia and Middle East and useful conclusions have been made regarding the potential for replication of the CNA ReSPA methodology and overall approach not only in the WB but also in the other parts of the world. Also the participants from Croatia, Serbia, Kazakhstan, USA, Afghanistan, and Azerbaijan shared their best practices and lessons learnt in the domain of the respected topic.
Archive