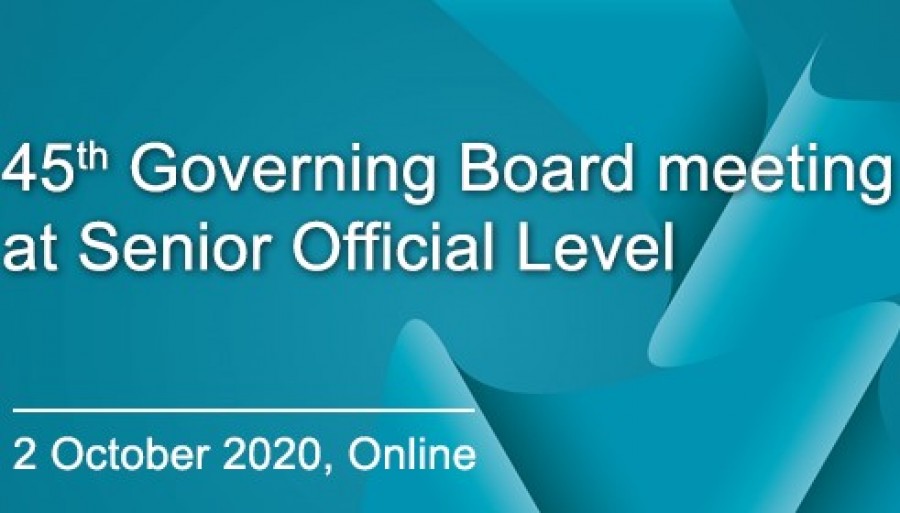 45th Governing Board meeting at Senior Official Level
---

The overall objective of the Meeting was to discuss the following: Report on ReSPA Operations and Implementation of the Programme of Work for the period 18 June – 18 September 2020, the adapted Plan of Activities by the end of 2020, draft of the Programme of Work 2021-2022, Interim IFRS Financial Report 1 January – 30 June 2020, and Draft of the ReSPA Budget 2021/2022 with Annual Envelope for 2021.
ReSPA Programme of Work for the period 18 June – 18 September 2020 encompassed information on the activities related to the ReSPA Governance and Operations and implementation of Programme activities including novelties on performed communication and visibility activities.

The Governing Board took note on the adapted Plan of Activities by the end of the 2020 year (developed following the conditions approved by the Grant coordinator in the European Commission) and initiated communication with DG DIGIT supported by the DG NEAR.
ReSPA Secretariat also presented the Programme of Work 2021-2022 which supports the implementation of the Strategy 2019 - 2024, ensures proper functioning of the organization and provides an overview of the activities that will be implemented during the next two years.
The interim financial statements for the period 1 January – 30 June 2020 were presented while comparing them with the figures from the same period last year. Concerning the Interim Financial Report, the Secretariat introduced the implementation rate of the Core Budget at the rate of 33.68%.
At the Meeting, ReSPA Secretariat presented the Monitoring and Evaluation Toolkit developed for assessing the contributions and influence of ReSPA against pre-defined indicators of what is planned and expected. The system consists of a monitoring framework and a monitoring toolkit. The monitoring toolkit provides ReSPA's monitoring framework with a list of indicators of outcomes and outputs defined following ReSPA's Programme of Work, with an assessment methodology, measurement criteria for monitoring, and descriptions of sub-indicators and tools for monitoring.
ReSPA Secretariat invited the Members to utilize better the "in-country support mechanism" to support this activity by the end of September 2020.
At the end of the Meeting, the Members set a date for 11th Governing Board meeting at Ministerial Level to be held on 6 November 2020.