News
22 10.20.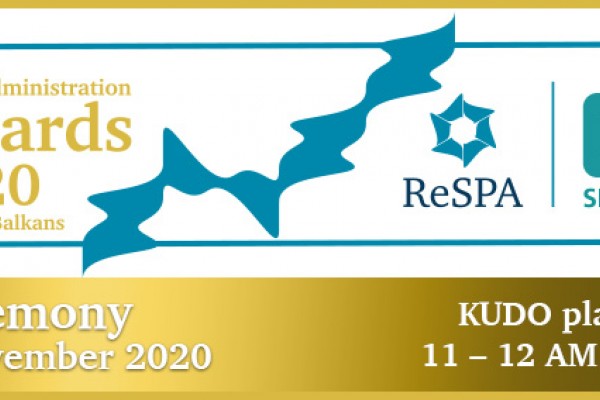 The winners of the Public Administration Awards 2020 in the Western Balkans have been elected!
After a two-months' Assessment phase, the jury members have voted the winners of the first Western Balkans Public Administration Award contest.
The winners will be announced on the Public Administration Award Ceremony on 6 November 2020, from 11 – 12 AM CET (Kudo platform).
During the Assessment phase, the assessors screened all of the against award criteria, made the first summary and impressions of the applications, and they got in touch with the respective applicants in order to obtain any potentially necessary further clarification or information.
The Assessor teams agreed on the most promising cases and scheduled interviews with the applicants based on which they made an evaluation and developed a summary file with the shortlisted projects.
The results were represented to the jury members as well as the shortlisted projects after which jury members discussed each application and voted to select the winners of the first Public Administration Award in the Western Balkans.
ReSPA and OECD/SIGMA would like to thank all the participants in PA Awards 2020 who confirmed the potential of the Western Balkans governments to adapt and innovate in the extraordinary situation such as COVID-19 pandemic and they are ready for the giant step ahead in digitalization and innovation.
Archive