News
03 06.13.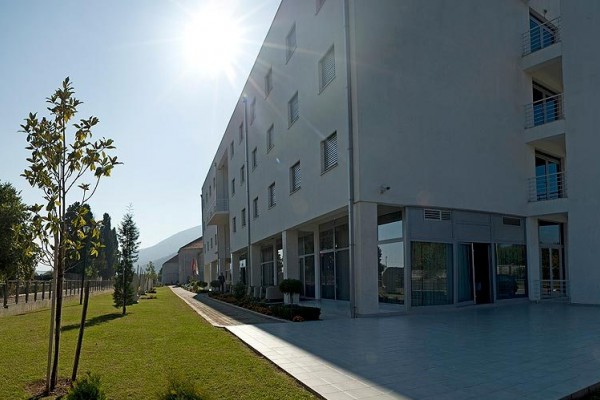 ReSPA is organizing a Training Follow-up Visit of 14 Experts from the Western Balkans to Croatia to learn about the Expertise in Public-Private Partnerships Projects
ReSPA is organizing a Follow–Up visit in Croatia with the country's Public Private Partnership (PPP) Agency. This activity is organized following two successful trainings in the related field which have been delivered at ReSPA by the experts of the Agency from Croatia in close cooperation with ReSPA. The event will gather mostly participants who have previously participated at the two training sessions held in ReSPA in different times.
During this training/visit programme participants will have the opportunity to visit on-site the PPP project in the implementation phase, and they shall be able to link the theory (received during the training sessions) with the practice in the perspective of Croatian PPP experience. It will provide participants with the Croatian experience in project planning, preparation, delivery and monitoring. Also, they will be informed about new PPP cycles based on the previous experience and at the same time absorb all the will observe and possibly share these new practices and experiences with their institutions back in their home countries.
During this intensive two-day training and visiting course the participants will visit the City of Koprivnica and meet with City authority, Koprivnica-Križevci county authority and pay a visit to Gimnazija Koprivnica and Sport Hall ( as two projects develop under the Public-Private Partnership aura). The local government representatives will present their experience and lessons learned to enable participants to better understand their PPP planning process comparing with the traditional public infrastructure procurement. They will further present their forthcoming PPP cycles in collaboration with the responsible Ministry of Science, Education and Sport on the ground on the previous experience in implementation of the PPP project.
Two participants from ReSPA beneficiaries will be accepted to attend this follow-up training/visit. The participants shall be practitioners in public administration responsible for investment policy, public service delivery, development of infrastructure and public procurement. These participants have been carefully selected by ReSPA in line with ReSPA's approach in providing concrete and tangible aspects of real life projects implemented by regional actors of theoretical lessons delivered during the training workshops.
About the Public Private Partnership!
Public private partnership is a model of long-term contractual agreement between public authority and private partner in general with the aim of carrying out infrastructure projects or providing public services. It differs from conventional public procurement in several respects and is considered as a more complex but at the same time bearing the significant public benefits. The need for well-structured PPPs is becoming greater in many countries facing the continually growing demand for public services and simultaneously meeting with the issues about the availability of finance and budget constraints. There is an acknowledgement that the private sector has a part to play in the construction or reconstruction including management and operation of public assets that will be essential for their economic growth.
By developing partnerships with private sector entities, governments can maintain quality services despite budget limitations and offer to the citizens more works and services in a faster and more efficient manner. By limiting the need for public investment, PPPs can also help Candidate Countries to implement much needed projects sooner by avoiding the need to wait for future government budget cycles for funding. On its roadmap to successful PPP development, a number of preconditions must exist within national/local authorities to meet EU criteria and regulatory environment as set up on internal market. The advancement of PPPs, as a concept and a practice, is a product of the new public management of the late 20th century and globalization pressures. Over the past two decades more than 1,400 PPP deals were signed in the European Union, representing a capital value of approximately €260 billion.
Archive