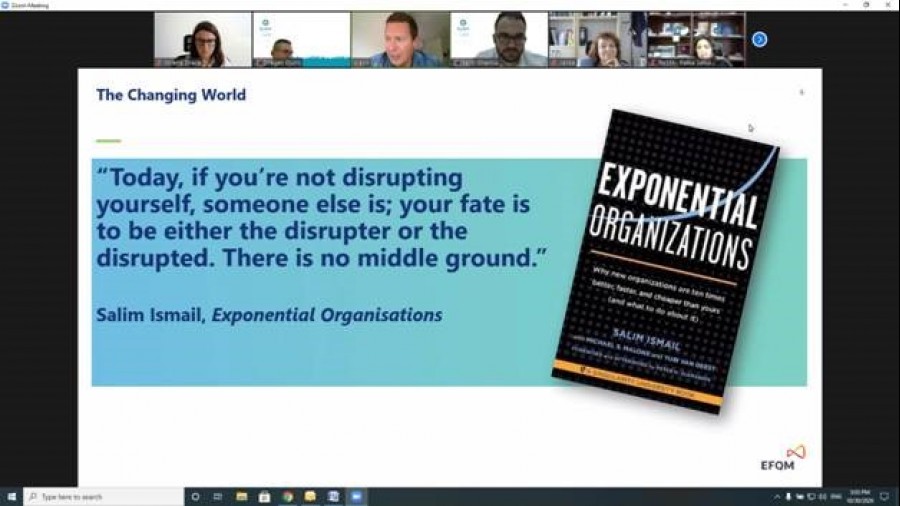 ReSPA Staff have completed the EFQM Foundation Training
---
The first stage of learning about the EFQM Model and how it can make a difference to our organisation had been realised through two virtual sessions during October and November 2020.
Influenced by the design thinking, the Model has been recently updated focusing on the simple, but powerful, logic of asking three questions: WHY does this organisation exist? (Direction), HOW does it intend to deliver on its purpose and strategy? (Execution) and WHAT has it achieved? (Results).
During the virtual training, ReSPA Staff had the opportunity to get core knowledge about the EFQM Model by fulfilling the learning needs of an individual who want to consolidate his/her learning by applying the theory to a practical task.
In the upcoming period, the ReSPA Staff consider the opportunity to complete the post Foundation Training projects as well, to consolidate the learning, but also to accomplish a pre-requisite for the EFQM Assessor, Practitioner and Lens training courses. This stage of the training should be completed within 12 months of the training to make sure that the knowledge is not lost or out-of-date.