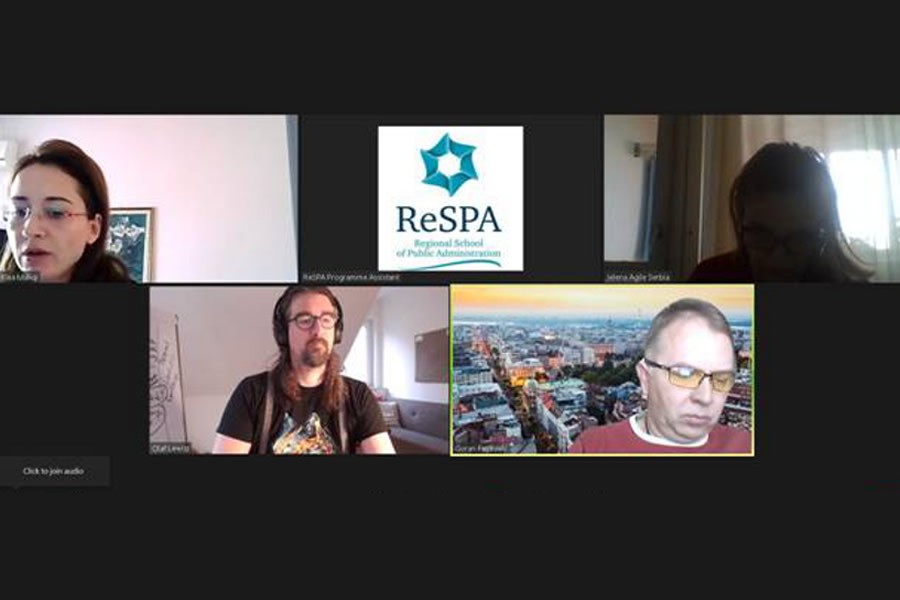 The Public Administration Awards 2020 winners have passed certified Product Owner and Agile Leadersip training
---
As a part of ReSPA OECD/SIGMA Public Administration Awards 2020, a number of representatives of the eleven awarded teams have passed certified Product Owner training that has been realized during December 2020 and January 2021 as well as certified Agile Leadership training organized on 28-29 January 2021.
The training itself is registered by the Scrum Alliance. Even though Agile Management is not common in Public Administration, the participants learnt how to lead multifunctional teams and how to communicate the product vision in an Agile environment.
The participants also had an opportunity to understand Scrum fundamentals and why to use Agile for project management and business. Interactive sessions focusing on Product (service) ownership, product (service) requirements and product planning were of practical importance.
Finally, the participants had the opportunity to obtain the official Scrum Product Owner and Agile Leadership certificates from the Scrum Alliance while becoming a part of the Global Scrum community.