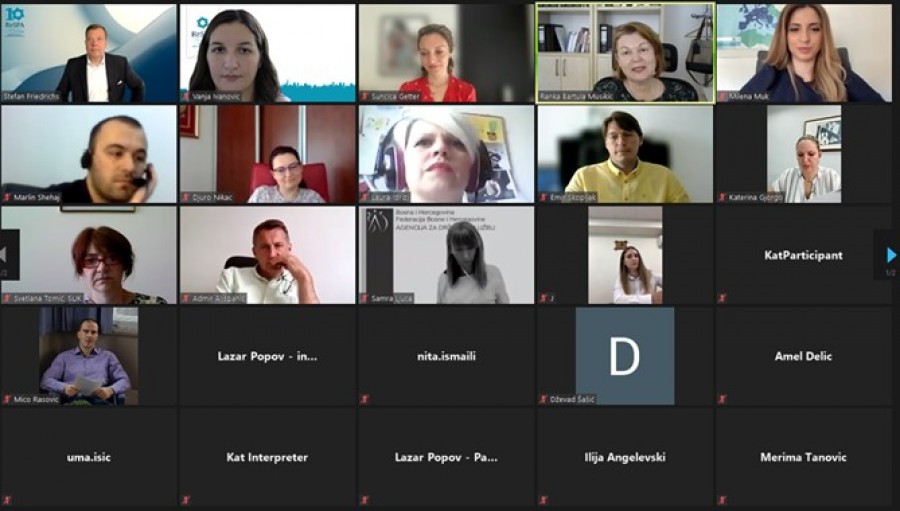 Training on Performance Appraisal - guidelines for further development in the Western Balkans
---
ReSPA organized two-day virtual training which is based on the Guidelines "Towards effective performance appraisal in the Western Balkans: How to develop performance?" developed by ReSPA in 2020.
The senior managers responsible for HRM and staff responsible for the development of professional programmes in the respective ReSPA members enhanced skills in more effective implementation of performance appraisal, particularly in the development of objectives, use of coaching skills in providing feedback during a performance appraisal, use of performance appraisal for overall career development and linking of performance appraisal to other HRM functions.
The training provided practical guidelines on the development of individual and group objectives and understanding the link between competency and performance. It also enabled participants to increase their understanding of agile leadership and conducting performance appraisal in an agile environment.
During the first day, the participants had the opportunity to present the changes initiated in improving the challenging process of performance appraisal in their respective administrations. Ms Milena Muk, ReSPA Expert, helped them to strengthen their knowledge in defining SMART objectives.
The first day was also devoted to conducting performance appraisal in an agile organisational structure where Mr Emir Skopjak, ReSPA Expert provided examples of agile management practices by focusing on those which could be used in public administration.
During the second day, Mr Stefan Friedrichs, ReSPA Expert guided participants through performance management and career development by answering on How to ensure the horizontal integration of key HRM functions?
Finally, Ms Sunčica Getter, ReSPA Expert guided participants on how to use coaching skills and provide feedback to the employees with poor performance during the performance appraisal.
Conducting performance appraisal is a challenge and it is subject to constant change. The good direction that all countries are heading to is the use of performance appraisal for motivating employees to deliver better.