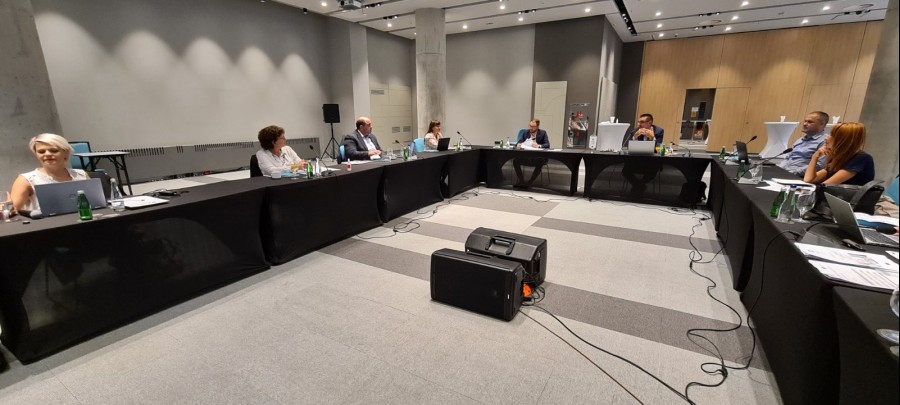 Meeting of Liaison Officers
---
The main objective of the meeting was to inform ReSPA Liaison Officers (LOs) on current activities and novelties in the ReSPA plan of work by the end of 2021, as well as to highlight the role of Liaison Officers in the implementation of changes in planned activities. Mr Dragan Đurić, Programme Manager – Coordinator, introduced participants to changes in planned activities until the end of the year and their expectations regarding ReSPA's thematic areas: Centre of Government, Better Regulation, HRMD, Quality Management and E-Government. Participants showed interest in the upcoming capacity development activities that ReSPA will organise related to IPA III 2021-2027 financial perspective.
In addition, particular attention was dedicated to the in-depth information on the changes and novelties in the Methodology for the ReSPA "in-country support mechanism". Mr Gentian Xhaxhiu, Programme Manager – Legal, shared information on changes in this specific mechanism's Methodology and Application form. According to the latest changes to the Methodology, as of September 2021, any applicant institution to this mechanism can claim experts' costs under their applications and travel and accommodation costs and other types of services, such as conference room and promotional materials, etc. This will diversify the type of actions implemented under the "in-country support mechanism" and enhance their replicability and visibility throughout the region.
Participants praised these changes and exchanged views on implementing new modalities of "in-country support mechanism". They agreed that the next ReSPA campaign for gathering the new applications for the "in-country support mechanism" will be launched by the end of September.