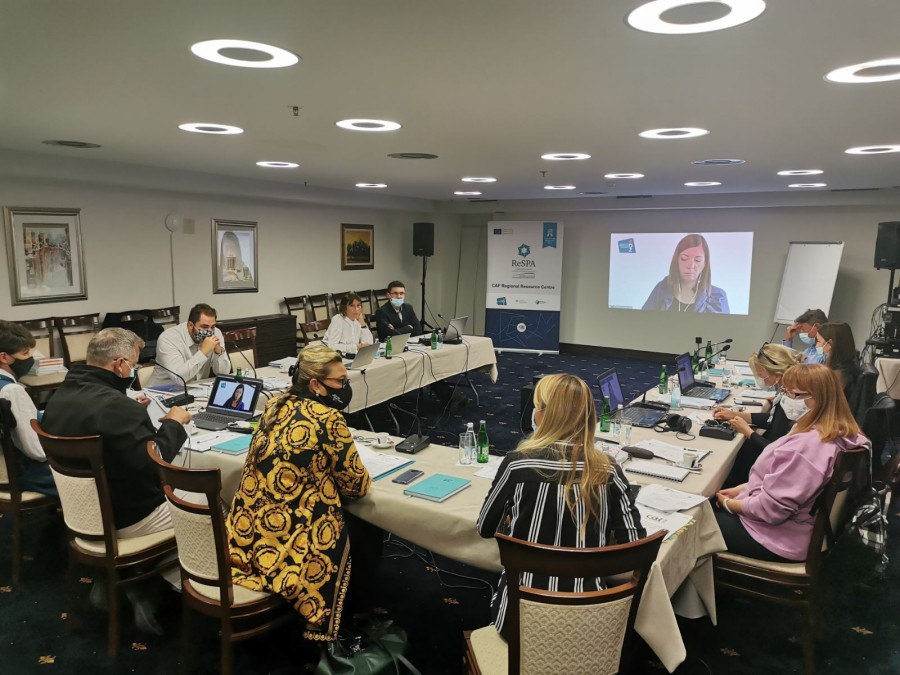 CAF implementation in the Agency for Gender Equality of BiH
---
ReSPA has started with the process of CAF implementation in the Agency for Gender Equality of BiH, which will consist of three CAF Workshops.
The initial CAF training aimed to institutionalize the Common Assessment Framework (CAF) at the Agency held today in Sarajevo and gathered ten representatives of the Self-assessment group of the AGE BiH.
CAF Experts - Ms Bernadette Troper-Malz and Ms Tihana Puzić, introduced the CAF model to participants and, through work in groups, went deeply into CAF Questionnaire.
The CAF implementation goes through three phases: self-assessment, action plan, and implementation of identified measures and projects.
During the training, the participants will primarily target inter-sectoral communication and cooperation, potential barriers, and bottlenecks in many aspects of the process and product optimization.
At the end of the process, CAF wants to achieve an excellent result and impact that has to be measured and proven by facts and figures. It defines five "enablers" that boost the organization to perform at its best and deliver excellent results for citizens, clients and employees.
Within the newly established Regional Quality Management Center, ReSPA focuses on the mass implementation of CAF within public institutions in the region.