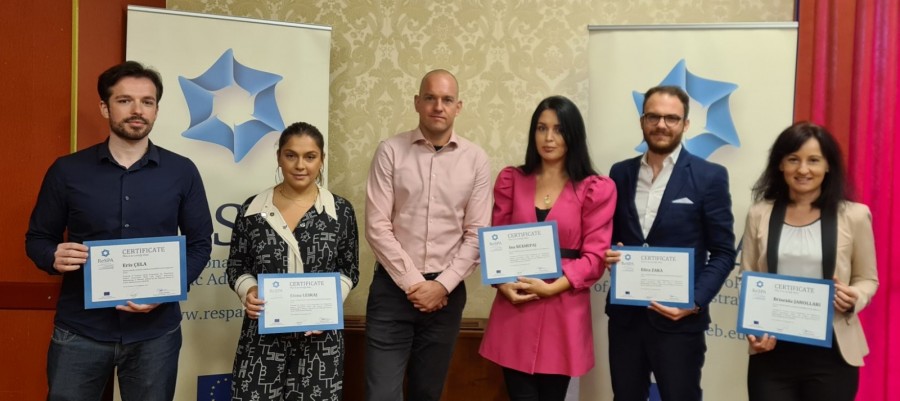 ReSPA awards five public officials in Albania after completing the Training of Trainers Programme
---
After an intensive Training of Trainers (ToT) programme on Regulatory Impact Assessment (RIA) and Impact Assessment Methodology, ReSPA awarded its Certificate to 5 public officials in Albania, working for the RIA Oversight Unit in the Prime Minister's Office. The intensive training was organized in Tirana (Albania) during 13-24 September 2021 and aimed to improve the overall compliance of the RIA Oversight Unit with the RIA standards and increase the quality of analysis presented through the RIA system. The ToT was organized to establish a pool of trainers who are now able to continuously deliver capacity building activities on RIA to civil servants across the Albanian public administration.
The ToT Programme equipped the trainees with practical skills and knowledge to conduct the quality RIA process and prepare RIA reports using all the available tools and techniques that can be utilized during the RIA process and set by the current policy, legal, methodological and institutional framework. In addition, the ToT equipped the trainees with practical skills on how to review the quality of the RIA reports prepared by line ministries and improve their communication and presentation skills.
The Programme was funded under the ReSPA "in-country support mechanism", and it was delivered by renowned international experts Erik Akse and Dragana Aleksic. Participants praised the training programme, the interaction with the trainers and thanked ReSPA for making it possible.