News
09 07.13.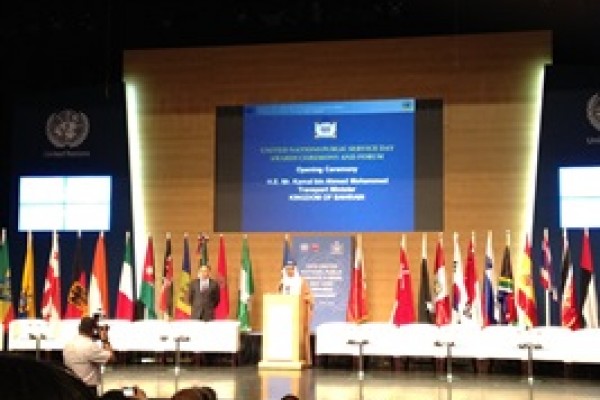 ReSPA's Study on E-Government highlighted at United Nations Forum
The importance of adopting a 'variable speed' eGovernment model, so that countries can advance at different speeds and in different action areas through a process of 'positive competition', is a key message from a recent eGovernment Study of the Western Balkans.
The Regional Comparative eGovenment study, organised by The Regional School of Public Administration (ReSPA), based in Montenegro, reflects European good practice in the context of EU integration of the Western Balkans.
The Study, which urges Governments to increase the pace and widen the scope of their national eGovernment ambitions was presented at the prestigious United Nations Public Service Forum 2013 held in Bahrain (24-27 June). It underlined that a long-term strategic approach, together with institutional and legal backing is vital to actively support a realistic but ambitious eGovernment strategy for collaboration across ministries and departments in the Western Balkans.
ReSPA was specifically invited to outline its findings at the Expert Group Meeting on "The Transformative Power of eGovernment: Innovative Ideas and Practical Tools for the Post 2015 Development Agenda". ReSPA Training Manager, Goran Pastrovic, shared the lessons learned and best stories based on the findings of the Study.
Mr Pastrovic commented: "This event marks a significant recognition not just of ReSPA and its co-funders (The European Union and the countries of the Western Balkans that support it) but also highlights the significant and innovative work being done on the cutting edge area of eGovernment in the Western Balkan region".
The whole event focuses on the theme of "Transformative e-Government and Innovation: Creating a Better Future for All". It supports the exchange of knowledge and cutting edge ideas on how to transform government to achieve sustainable development.
It is organised by the United Nations Department of Economic and Social Affairs, the Division for Public Administration and Development Management and the Government of the Kingdom of Bahrain, in partnership with UN-WOMEN and the United Nations Economic and Social Commission for Western Asia.
The forum was attended by more than 700 leading figures, policymakers, high-level official delegations, practitioners and innovators in governance, representatives on behalf of international and regional organisations, academia, non-profit organisations and the private sector from more than 80 countries.
Archive