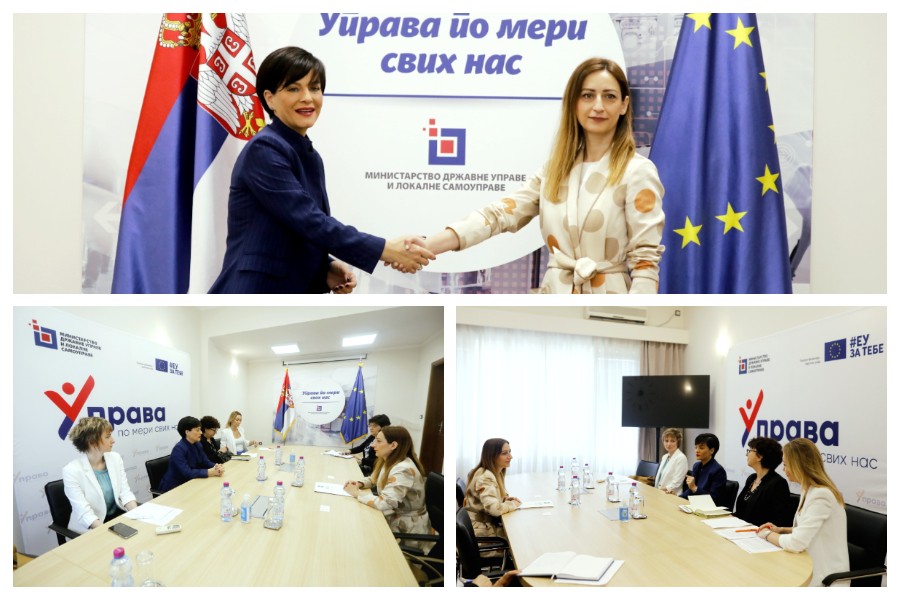 Handjiska-Trendafilova: Deepening the regional dialogue at the highest level: Rich and fruitful discussions with Minister Obradović towards creating more resilient and citizen-centered administrations
---
ReSPA Director Maja Handjiska-Trendafilova today met with Marija Obradović, Minister of Public Administration and Local Self-Government of Government of Serbia.
They discussed various topics related to the deepening of mutual collaboration and ReSPA's further support of the development of a modern, resilient, and citizen-centred public administration and the importance of a strong political commitment in addressing these goals.
"Regional collaboration has no alternative, and ReSPA will focus on deepening regional dialogue at the highest level. We are working towards the organization of a PAR High-level Conference, gathering Ministers and the most important actors in the PAR area to assure political commitment toward development of public services that put citizens first" - underscored Handjiska-Trendafilova at the meeting.
Handjiska-Trendafilova also invited Minister Obradović to support the participation of the public administrations' institutions from the national and local levels in the PA Awards 2022 and expressed her expectation to see large numbers of initiatives from Serbia, as was the case with the first PA Awards. Those cases showed Serbia's progress in many aspects of the public administration reform, especially in digitalization.
Finally, they discussed tailoring the ReSPA programme to meet the specific needs caused by the green and digital transition and supporting the capacities at local level as well.