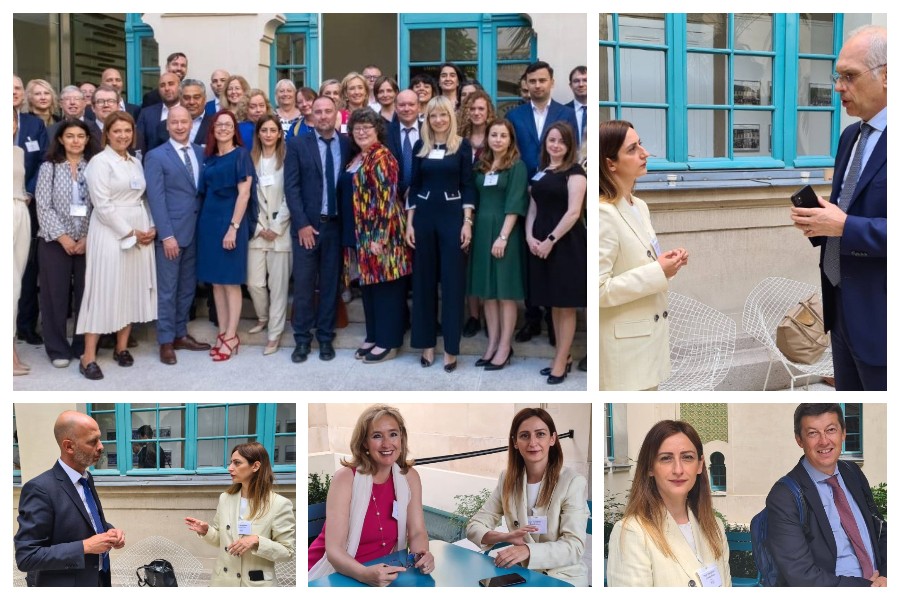 Maja Handjiska-Trendafilova: ReSPA is honored to participate in the unique DISPA network. This meeting is an opportunity to put our region on the map and open new collaboration avenues with many national schools for administration and renowned experts
---
Paris, 19 – 20 May 2022
ReSPA took part in the unique DISPA network, this time organized under the French Presidency of the EU and focused on the contribution of behavioral sciences and psychology to public policies and to the training and selection of civil servants.
Participants elaborated on various topics such as how to incorporate behavioral insights in public policy; how to transform the recruitment processes once the knowledge-based selection alone is not sufficient to build the leadership that public administrations need, or what role psychology should play in the selection of civil servants. DISPA members also exchanged on avenues for strengthening international cooperation.
"We are thankful to the Institut national du service public (INSP) for the warm hospitality. France and many EU countries embark on transformational journeys to reform the civil service. This gathering provided many opportunities to learn and exchange experiences and know-how and to strongly advocate for greater inclusion of the Western Balkans in such networking, peer exchange, and learning platforms and initiatives! Great opportunity to put our region on the map and open new collaboration avenues with so many national schools and institutes for administration and renowned experts and practitioners." Maja Handjiska-Trendafilova, ReSPA Director.
With a view of enhancing collaboration, ReSPA Director held a series of bilateral meetings with Directors and representatives of the EU MS national schools and institutes for PA, including France, Czech Republic, Bulgaria, Italy, Slovenia, Croatia, Ireland, Cyprus, as well as EIPA, EUSA, etc.