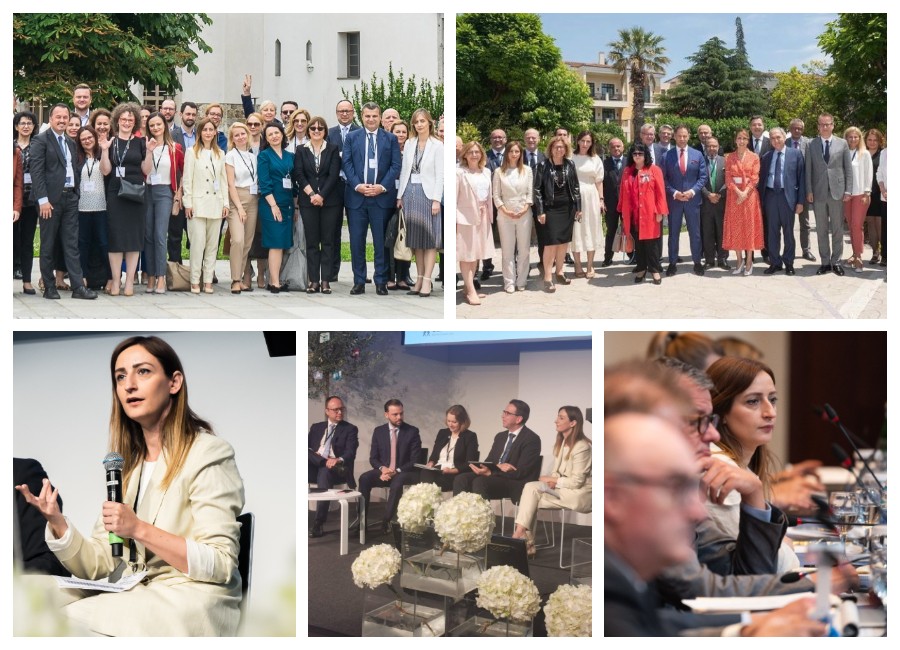 Maja Handjiska-Trendafilova : ReSPA's contribution to CEF and WeBER Conferences and RCC's Annual Meeting showcased elevated cooperation with regional partners towards a more robust and resilient public administration
---
ReSPA Director took an active role in the regional CEF Forum Conference on "Strong Institutions deliver on Their Mandate", WeBER network Conference on "Mainstreaming PAR in sectoral policies", and the 14th Annual Meeting of Regional Cooperation Council (RCC).
At the CEF Conference, the ReSPA Director, with other high-level representatives from international organizations and ministers of finance, line ministers, and governors of central banks of SEE, discussed the importance of systematic knowledge management that directly affects the capacity of institutions to deliver on their mandates. The discussions took place in the context of the implementation of the structural reforms with a special focus on the Economic Reform Programmes of the EU candidate countries and potential candidates. As a panellist, Handjiska-Trendafilova underscores that "the concept of a learning institution can be a potent one, and it can generate long-term dividends. This vision puts at the forefront the human capital as the core underpinning of the institutions' mandates. There isn't a continuous learning pathway and internal knowledge-sharing platforms in the public institutions in the region. Leadership, commitment, ownership, openness and perseverance are some crucial ingredients for the concept to meet the actual practice. Though an uphill path, it is a feasible and attainable one. But it must be purposeful and necessitates strong buy-in. No step is a small one if in the right direction."
As a panellist speaker at the WeBER network Conference ReSPA Director highlighted "the importance of implementation of good governance principles in sectoral policies in cooperation with regional partners".
At the 14th Annual Meeting of the Regional Cooperation Council, the RCC Annual Report and major accomplishments and results of the organization in the past year were presented in the context of the region's current political and economic situation. "I believe closer regional collaboration and stepped up joint action between ReSPA and RCC soon will bring many positive and tangible results to citizens of the Western Balkans, despite challenging European and global socio-economic challenges" pointed Handjiska-Trendafilova.