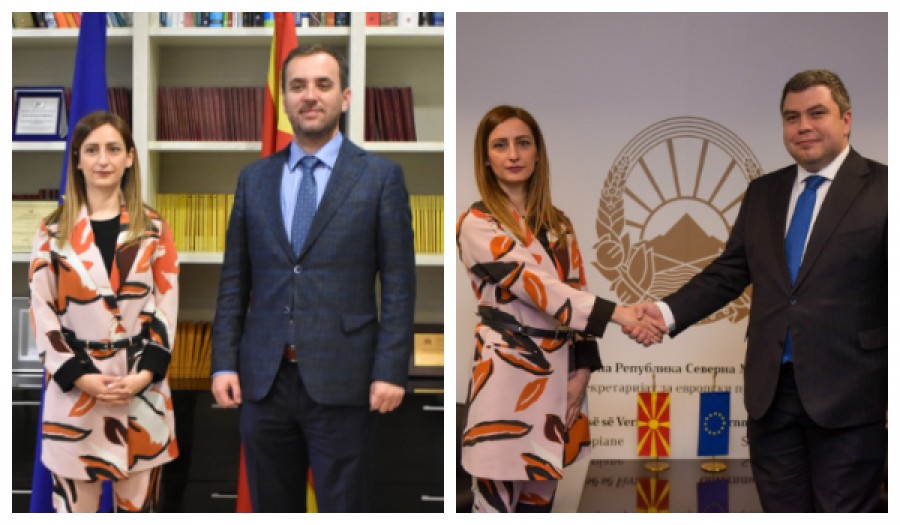 Handjiska-Trendafilova met Minister Aliti and Deputy Prime Minister for European Affairs Maričić: ReSPA is a crucial supporter of the public administration reforms that will accelerate the EU integration processes
---
Today, ReSPA Director met Mr Admirim Aliti, Minister of Information Society and Administration, Republic of North Macedonia and Mr Bojan Maričić, Deputy Prime Minister for European Affairs.
Discussing with Minister Aliti how ReSPA can best continue to support MISA in upgrading services and processes to meet ever-changing citizens' needs, focusing on the important digital transformation reforms needed and underway, Handjiska-Trendafilova emphasized that "ReSPA want to help the Ministry to improve and become a better public service provider, and to learn first-hand where ReSPA assistance is needed the most".
In addition, ReSPA Director used an opportunity to encourage all public servants to apply for PA Awards and use ReSPA support instruments
At the meeting with Mr Bojan Maričić, Deputy Prime Minister for European Affairs, ReSPA Director discussed the prospects for greater regional cooperation in the area of PAR, EU accession processes and the use of EU funds.
"Public administration must meet the citizens' expectations and be the backbone supporting the key reforms and processes ahead: twin transition, EU accession, recovery and resilience-enhancing reforms. Because the EU integration is a crucial driver for Western Balkan development and ReSPA is a crucial supporter of the public administration reforms that will accelerate the integration processes." underscored Handjiska-Trendafilova.