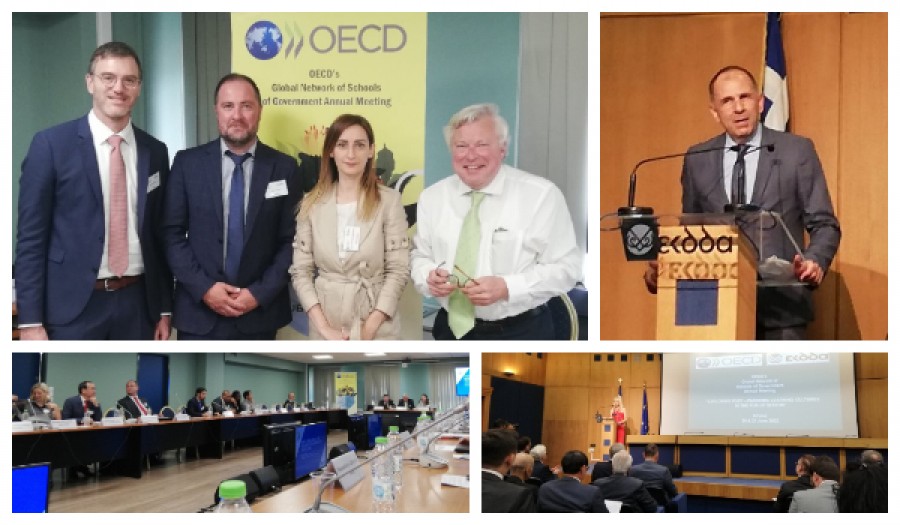 ReSPA Director presented the Western Balkans' regional perspective on the post-pandemic learning culture in the public sector at a stellar panel at the Annual Meeting of OECD's Global Network of Schools of Government
---
Great global dialogue and knowledge exchange at the Annual Meeting of OECD's Global Network of Schools of Government "Exploring post-pandemic learning cultures in the public sector". As part of a stellar panel, "Developing the resilient civil service of the future", ReSPA Director Handjiska- Trendafilova presented the Western Balkans' regional perspective on the post-pandemic learning culture in the public sector. From forward-looking, resilient, flexible and fulfilling public sector to resilient societies.
Handjiska- Trendafilova drew attention to the role schools of Government and learning/development initiatives should play to influence more resilient, robust, and agile governments and public institutions that respond effectively to unstable times.
Strengthening their collaboration with affected actors in other sectors, multi-actor collaboration, enhancing knowledge-sharing, stimulating innovation, and building common ownership to joint solutions are some of the anticipated solutions for the Western Balkans public administration institutions.
ReSPA is constantly working on better regulation agenda, supporting the development of civil service leaders, human-centric digitized services, and many other practical and tailored solutions for quicker recovery and more efficient response to turbulent times.