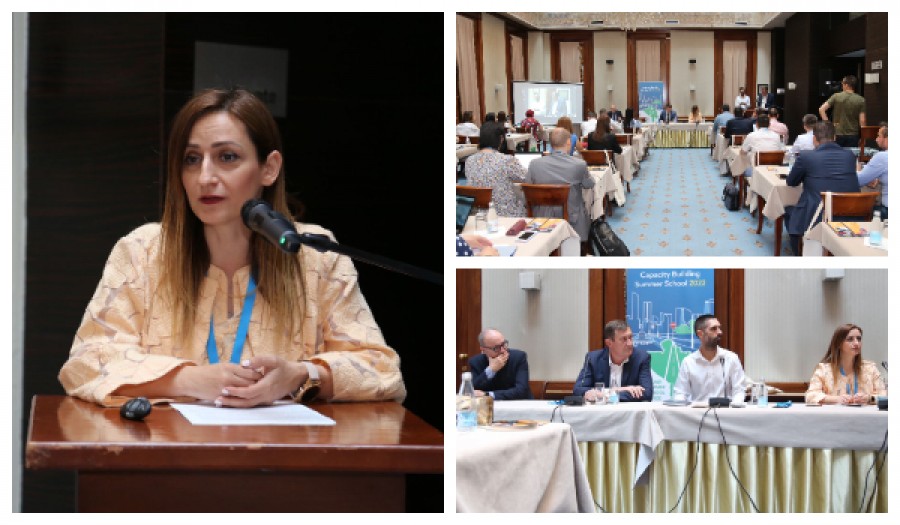 ReSPA joins forces with Transport Community on building administrative capacities for sectoral policies: Public Administration can be a backbone for sustainable connectivity, green transition, and implementation of the Economic and Investment Plan
---
ReSPA contributed to the Annual Summer School of Transport Community Secretariat to support administrative capacity building and implement core PAR principles in sectoral policies. The school offers participants from the Western Balkans an opportunity to gain sound knowledge and understanding of the latest development at the EU and regional level, specifically focusing on safe, smart and sustainable roads.
Opening the event alongside Matej Zakonjšek, TCT Director, Vojin Mitrović, Minister of Communications and Transport BiH and Stefano Ellero, Head of Cooperation, EU Delegation, ReSPA Director Maja Handjiska-Trendafilova highlighted the importance of knowledge generation and improved skills sets, as well as building regional peer and practitioners networks. "The connection between transport policy which is TCTs DNA, and public administration reforms, which are ReSPA's DNA, might not be intuitively discernible. However, both organizations' visions intersect when human capital development and administrative capacity building are at stake.
Our engagement in this event is to send a more general strategic message. No matter the sectoral scope – all policies and strategic and regulatory frameworks must rest upon the core principles of sound and coherent policy-making: evidence-based, public consultations and impact assessments, with inbuilt monitoring and evaluation mechanisms to cater for any adjustment needs.
So whenever you are discussing the nitty-gritty details of road policies these days – in a token of ReSPAs legacy and modest contribution to this event – please always bear in mind the broader element of mainstreaming core PAR principles in sectoral policies. Because PAR is also very much about a capacitated administration that can underpin the twin transition and all resilience-enhancing reforms. Administrations that can plan strategically, that can anticipate and adapt, coordinate efficiently, better absorb EU funds, leverage investments, etc., towards sustainable and inclusive growth. A resilient public sector for resilient societies." underlined Handjiska-Trendafilova.
With transport policies being a vital factor for economic development, this capacity-building initiative can strongly impact driving connectivity and competitiveness reforms.