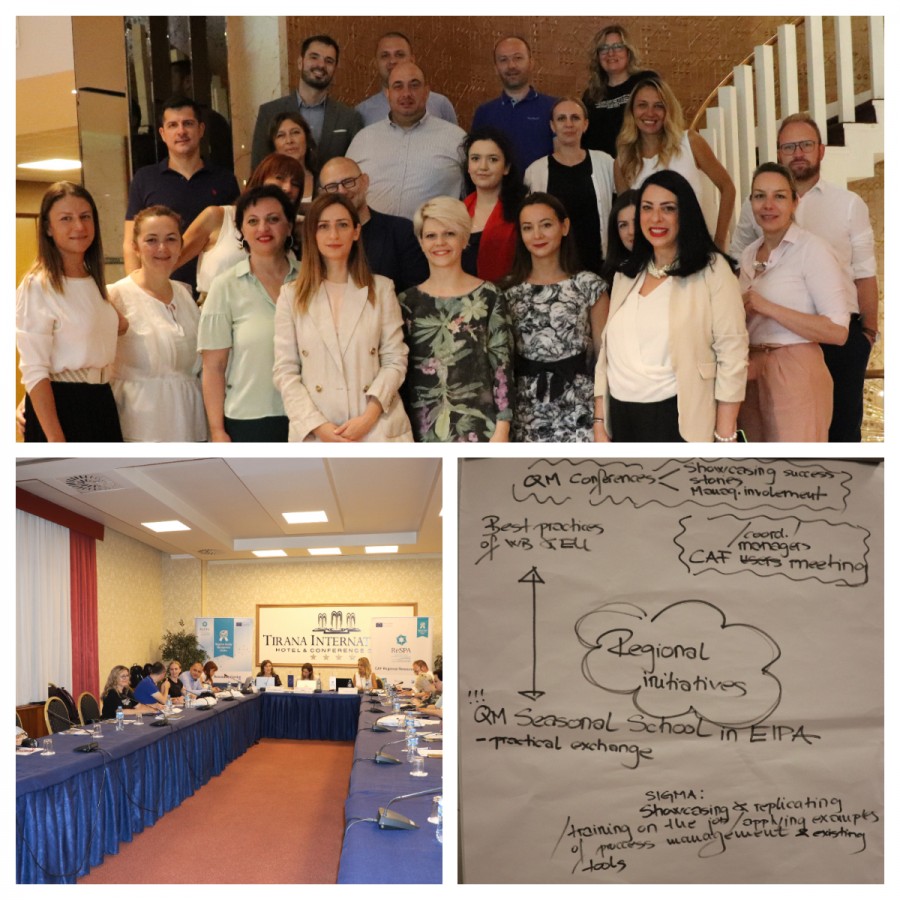 Joint Quality Management Working Group & CAF Network Meeting
---
The Meeting of Quality Management Working Group and CAF Network reviewed the activities implemented and the results of the current RQMC Programme (2021-2022). Specific services that will be implemented in the upcoming period within BACID III Programme were emphasized and elaborated on, such as the PEF procedure (external CAF evaluation).
The early findings related to the specific needs of applying QM as identified in the draft of Periodical Regional QM Analysis were presented and were used for further validation and prioritisation of the needs for each public administration. Possible variations and upgrading of the RQMC Programme in relation to prioritized needs in the short and mid-term were discussed. The readiness of ReSPA to address issues from each public administration through mechanisms of In Country support and Mobility schemes was accentuated.
In the brainstorming session, the participants cross-checked the ideas and opinions related to possible regional initiatives.
The valuable inputs were provided by Nick Thijs, SIGMA/OECD, on potential regional initiatives and widening the cooperation with EIPA.