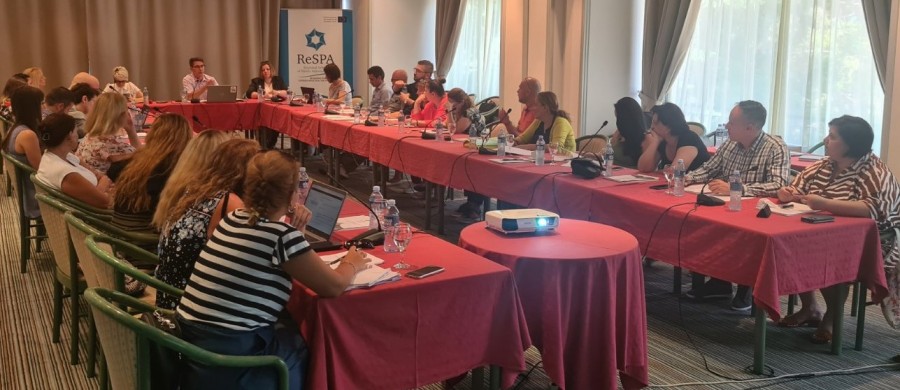 2nd Workshop on Evaluation of PAR 2018-2022 and Recommendation for a New Strategy and Action Plan in North Macedonia
---
ReSPA jointly with the Ministry of Information Society and Administration (MISA) of North Macedonia, organized a second Workshop that contributed to the Evaluation of the PAR Strategy and Action plan in North Macedonia and the preparation of the Report for the Ministry of Information Society and Administration. The report will serve as a base for the development of the new PAR Strategy for North Macedonia.
With this assistance, ReSPA directly contributed to the public administration reform process in North Macedonia by providing expert support in the Evaluation of the Strategy of Public Administration Reform and accompanying Action Plan 2018-2022. In the frame of this assessment process, a two-day workshop gathered 29 participants from MISA, the PAR coordination body, and all institutions in North Macedonia representing key stakeholders in the PAR process.
During the first day of the event, several documents were presented: the final Report on Evaluation of the Strategy and Action plan, then the Action Plan for the development of a new Strategy for Public Administration Reform and Recommendations for capacity building of the strategic and technical operational framework for PAR.
On the last day of the workshop, the participants worked on the implementation of recommendations from the Evaluation report and started the preparation of goals and measures for the new PAR Strategy and Action plan 2023-2030. The workshop concluded with presentations of the proposals by the working groups.
The First Workshop brought conclusions and recommendations for the upcoming PAR Strategy and Action plan for the period 2023-2030 and was an excellent opportunity for participants to exchange information and views on the state of play in the area of PAR in all four priority areas, emphasising the priorities for the next period.