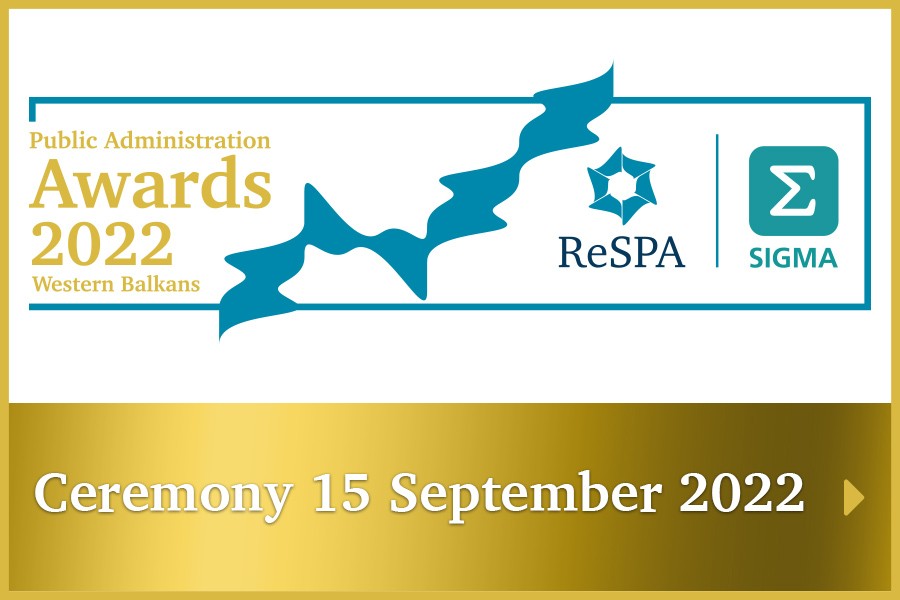 The Winners of the Public Administration Awards 2022 in the Western Balkans Have Been Elected!
---
After an intensive Assessment phase, the ReSPA and SIGMA/OECD Jury selected the THREE winners and SEVEN initiatives to be awarded the Special Recognition of the Western Balkans Public Administration Award 2022 contest.
All awarded initiatives will be announced at the Public Administration Award Ceremony on 15 September 2022 in Skopje, North Macedonia.
During the Assessment phase, the assessors screened all of the 51 eligible applications against award criteria, made the first summary, agreed on the most promising cases and scheduled interviews with the applicants based on which they made an evaluation and suggested the final shortlisted projects.
The shortlisted projects were represented to the Jury after which jury members discussed each application and voted to select the winners of the second Public Administration Award in the Western Balkans.
ReSPA and SIGMA/OECD would like to thank all the participants in PA Awards 2022 who confirmed the potential of the Western Balkans public administrations to provide public services that contribute to the better lives of the citizens while showing outstanding innovativeness in digital solutions, comprehension of all the needs in societies and constant striving to enhance the quality of services and their providers.