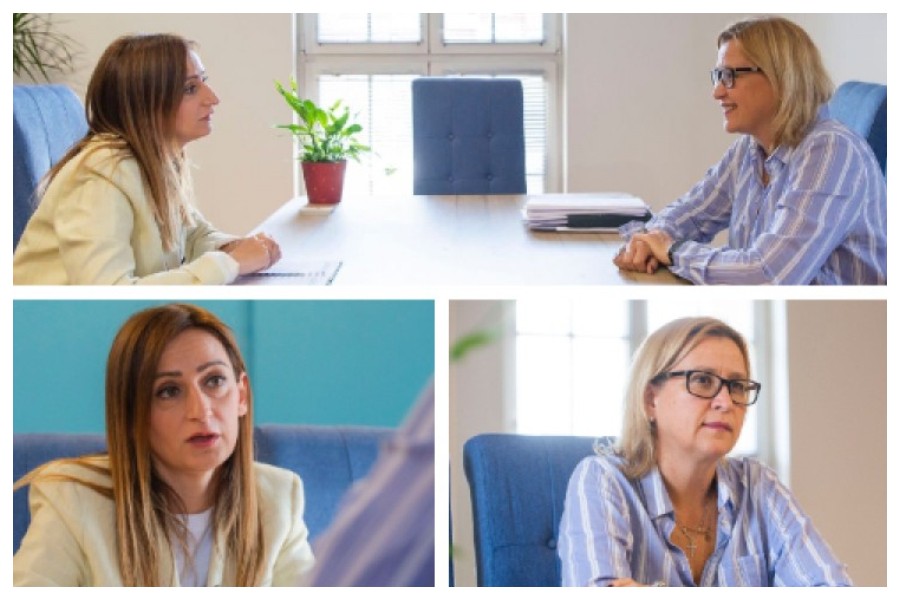 Meeting Handjiska Trendafilova - Grkovska: ReSPA can provide significant support to the North Macedonian Government in improving public administration by providing successful examples already produced in other Western Balkans and through specific projects
---
The director of ReSPA, Maja Handjiska-Trendafilova met the Deputy Prime Minister in charge of good governance policies of North Macedonia, Slavica Grkovska.
They discussed the possibilities for improving cooperation in the direction of strengthening the capacities of public administration in the Republic of North Macedonia.
Handjiska-Trendafilova highlighted that ReSPA can provide significant support in the process of improving the North Macedonian public administration, both through comparative experiences and successful examples that have already produced results in other countries, as well as through specific projects in the area of ​​digitization of services, quality management, and good governance. "The administration should be the key pillar that will carry this process, but also the necessary reforms that must be implemented and therefore work must be done to strengthen capacities and improve efficiency" underscored Handjiska-Trendafilova.
Grkovska highlighted that "strengthening the capacities of the administration is one of the most important priorities of North Macedonia, especially in the light of the beginning of accession negotiations for membership in the European Union".
At the end of the meeting, they agreed that the public administration, which capacities must be strengthened, will be the key enabler of the crucial reforms on the Western Balkans' way to the European Union.