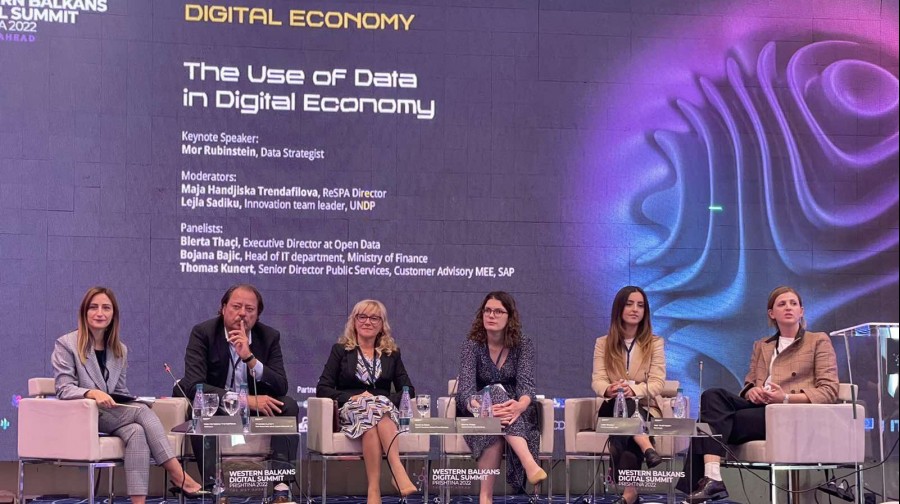 ReSPA contributes to the Western Balkans Digital Summit 2022
---
Continuing to support the Western Balkans governments to keep up with the digital transformation, ReSPA contributed to the Western Balkans Digital Summit as a regional collaborative platform.
With the enduring commitment to advancing digitalisation, service delivery and open data culture, ReSPA Director Maja Handjiska-Trendafilova co-moderated panel The Use of Data in Digital Economy with Lejla Sadiku, Programme Specialist Innovation, UNDP Regional Bureau for Europe and Central Asia. They shed light on using big data and open data, focusing on the purposeful use of enormous quantities of governmental data to increase transparency and fuel a knowledge-based economy and society.
Panellists tackled topics such as data maturity and culture, protection of data and ethical safeguards, using big data and open data for enhanced services, the opening of data in the public sector for improving fiscal transparency and economic growth, etc. They also highlighted the importance of shifting the new way of thinking as a prerequisite to faster and more efficient data usage in innovation and economic growth, where individual privacy has to be protected by the development of strict privacy protection rules.