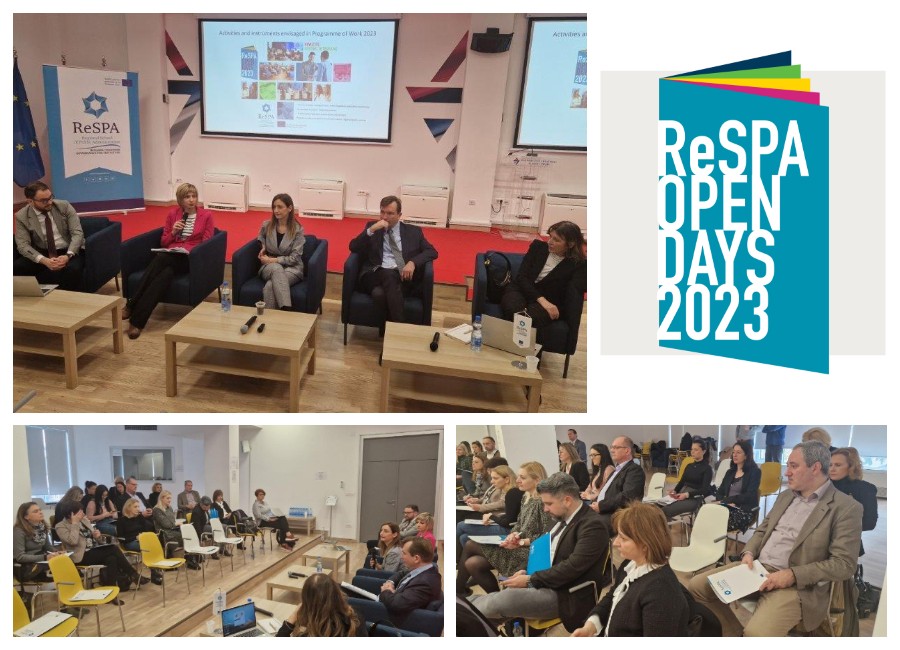 ReSPA Open Day in Belgrade: Intensive ReSPA Activities Contribute to Serbia's Efforts in Bringing Forward the Reform Agenda
---
Belgrade, Forth ReSPA Open Day gathered civil servants and members of the thematic groups from Serbia. Designed as a participatory and discussion forum on ReSPA's activities envisaged for 2023, the meeting focused on the particular needs of Serbia's public administration.
"Today, we witness Serbia's progress in implementing the Reform Agenda and the digitalisation of public services as a sustainable way for opening a pathway to faster development of public services, connecting businesses and people and expanding opportunities. ReSPA direct support instruments, such as the On-demand mechanism, Mobility schemes and Horizontal facility, are additional tools to support exchange and learning from peers, renowned experts, schools, institutes and researchers from the region and the EU member states. The ReSPA Knowledge Management Platform will support civil servants across the region to keep up with the latest trends and gain knowledge to be able to respond effectively to the growing needs of businesses and citizens.", said Maja Handjiska-Trendafilova, ReSPA Director.
During the Open Day, the initiative of the Serbian administration for simplification, the ePapir project and RAP portal were presented as examples of successful collaboration between public institutions and the private sector. ReSPA is committed to promoting it as an excellent example that can serve as a role model for others in the region and motivate them to improve.
Serbia public servants shared views with ReSPA Program Managers on the Program of Work for 2023 and discussed the new opportunities.
Martin Klaucke, Head of the OPS2 section in the Delegation of the European Union to Serbia, outlined the importance of continuous learning as a prerequisite for continuous improvement. Klaucke also highlighted the importance of regional collaboration between PAR actors at all levels, where ReSPA plays a crucial role and has strong support from the European Commission in delivering outcomes visible for the civil servants and the citizens in the region.
The last ReSPA Open Day will be held in Podgorica on 17 March 2023. We were earlier in Sarajevo, Skopje and Tirana.
More information on the thematic areas:
Policy Development and Coordination
European Integration and Accession Negotiation
Human Resources Management and Professional Development
More information on the Indicative Calendar of Activities 2023