News
02 10.13.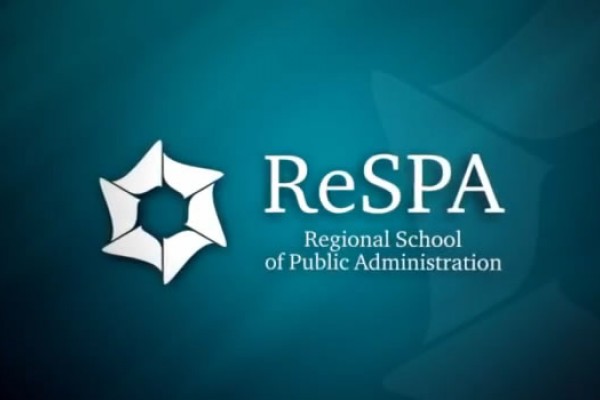 ReSPA launches Regional Comparative Study on "Income and Asset Declaration" in the Western Balkans, October 8, Sarajevo
The Corruption of the public officials is a continuous problem in the Western Balkans, as highlighted by many international reports. Developing effective disclosure systems and integrating them into wider anti-corruption programmes are critical elements in that process, where income and asset declaration systems in particular play an important role. At the same time there are no studies that indicate how public officials hide unexplained income, what methods of verifications have been in place, how the issue of transparency and privacy is being dealt with? Until now, there has been little, if in fact any, study on this issue with a national focus, let alone from a comparative perspective.
To tackle these issues, Regional School of Public Administration (ReSPA) has commissioned a study conducted by international experts on anti-corruption issues and measures, in cooperation with national experts.
This study (and the concept of income and asset declaration) is very important for all ReSPA's beneficiaries –(Albania, Bosnia and Herzegovina, Croatia, Macedonia, Montenegro, Serbia and Kosovo*) and enables them to continuously find new ways to improve their public administration systems, by creating and using useful mechanisms to verify information declared by public officials, by applying new skills and techniques to reach civil servants and, last but not least, by conducting forceful communication campaigns to foster transparency and ethics as well as integrity in the work of public administration.
In a detailed country by country presentation, for every aspect, the study highlights good practices abut also challenges and problems.
ReSPA in this report is offering a comparative overview, fostering the exchange of knowledge, experience and lessons learned within the region. The findings of the study once published, will shed more light towards the identification and recognition of the standards of transparency of public institutions in the region.
Minister of Justice of BiH Mr. Barisa Colak, the Minister of Public Administration of Croatia Mr. Arsen Bauk, Mr. Sead Lisak, Director of Anticorruption Agency of Bosnia and Herzegovina, Representative of the European Commission DG Enlargement, ambassadors, and other dignitaries will be present at the official launch of the study.
Media details about the event:
· Date of the Launch: Tuesday, 8 October 2013
· Time of the launch: 08.30 am
· Venue: Conference Room 1, Hotel Europa, Sarajevo

All media are invited to stay until the end of the official opening remarks by Minister of Justice of BiH Mr.Barisa Colak and other dignitaries. Publications will be available for general use upon their arrival at the event hall.
For more media enquiries please contact:
Eris Kasmi
PR and Communication Officer, Tel: +382 67 179 334, Email: e.kasmi@respaweb.eu
For direct download go to ReSPA Website: www.respaweb.eu/library
Archive