News
23 01.14.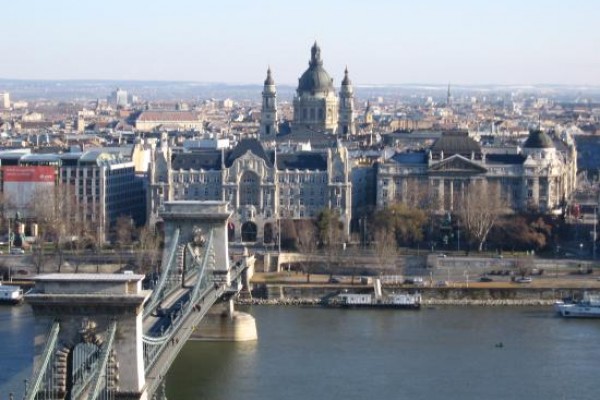 NISPAcee Conference 2014: Online conference registration
We would like to take this opportunity of wishing you a Happy and Prosperous New Year 2014!

It is with pleasure that we invite you to the 22nd NISPAcee Annual Conference "Government vs. Governance in Central and Eastern Europe", on May 22-24, 2014 in Budapest, Hungary.


Please be informed that the ON-LINE REGISTRATION FOR THE CONFERENCE is open on http://www.nispa.org/conference2014/registration
REGISTRATION DEADLINES:
1. The deadline for conference on-line registration is: April 3, 2014 (obligatory for all Paper presenters).
2. The deadline for extended conference on-line registration (with a post-deadline fee of 100 €) is only for participants without papers : May 10, 2014.
From May 11, 2014 conference registration will be CLOSED.
INVITATION LETTERS: All conference participants who require a visa are kindly requested to register for the Conference as soon as possible and contact the local organiser for an individual Invitation letter request after receiving a confirmation e-mail of their conference registration from the NISPAcee Secretariat.

DEADLINES for CONFERENCE PAYMENTS to be received in the NISPAcee bank account:
1. April 10, 2014 for participants registered till April 3, 2014
2.May 10, 2014 for participants registered within extended deadline

CANCELLATION CONDITIONS
Any cancellation must be sent by e-mail to the NISPAcee Secretariat (sklenar@nispa.org). Receipt of cancellations must be confirmed by a responsible person from the NISPAcee Secretariat.
1. Prior to April 10, 2014 - 50% of the sum PAID for conference fees will be refunded after the conference, based on a written request and submission of bank details (deadline: April 10, 2014).
2. From April 11, 2014 - No refund of conference payments.

HOTEL RESERVATIONS - should be made by participants directly through the hotel registration system/form.
More information on recommended hotels and hotel registration forms: http://www.nispa.org/conference.php?sid=991&cid=22
All prices were agreed, based on a special agreement between the hotels and the host university. However, participants are advised to check the actual hotel rates on the web sites of the selected hotel or on other hotel booking on-line systems.

PRELIMINARY SCHEDULE OF THE CONFERENCE PROGRAMME: http://www.nispa.org/conf_program.php?cid=22

PRELIMINARY LIST OF ACCEPTED PAPERS: http://www.nispa.org/conference_applications.php?cid=22

For more information on the event and all organisational details please see: http://www.nispa.org/conference2014
If you have any questions, please do not hesitate to contact us:
http://www.nispa.org/conference.php?sid=981&cid=22
Archive