News
30 06.14.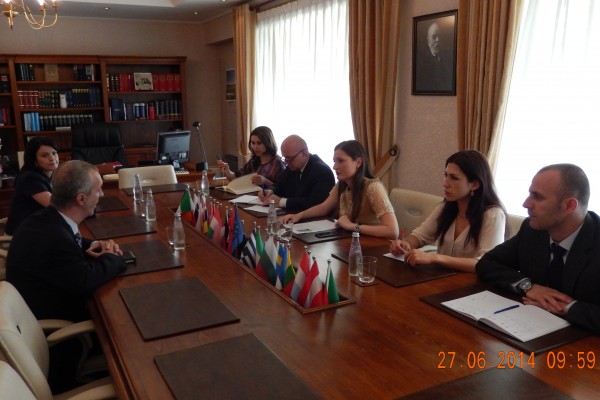 ReSPA Director Mr. Suad Music meets with the Minister of European Union Integration of Albania Ms. Klajda Gjosha
ReSPA Director Mr. Suad Music met on Friday, June 27 in Tirana with the Minister of EU Integration of Albania Ms. Klajda Gjosha.
In this meeting Minister Gjosha emphasized the need of her country for the process of coordination of the EU integration processes, the IPA projects and the overall approach that Albania needs towards the integration in the European Union. Stressing the regional and international role of ReSPA, she expressed her gratitude towards the presence of such an institution in the region that is playing a vital role in the process Public Administration Reform and EU integration processes in the Western Balkans.
Mr. Music, informed the minister about the work that ReSPA in doing in the region, it's; scope and mandate, its role and the possibilities that can offer to all the administrations in the Western Balkans. At the same time, has also offered the direct support to the Minister about the developing skills and knowledge that the public officials would need towards the integration processes.
Minister Gjosha, on the other hand extended her readiness and commitment to further the relations with ReSPA and the Director of ReSPA offered institutional support not only from ReSPA but also from partner institutions. At the end of the meeting, Mr. Music extended his gratitude to the minister for the warm reception and invited her to participate at the ReSPA Regional Conference in October.
This meeting was also transmitted in the national and local media in Albania.
Archive