Testimonials
---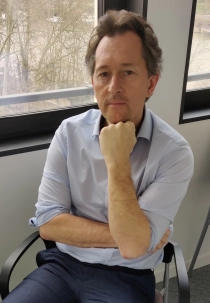 Dr Gregor Virant

Head of SIGMA Programme
---
The partnership between ReSPA and SIGMA is very natural. We work in the same professional area of public administration reform and in the same region, just with different mandates.
While SIGMA is the "guardian" of the Principles of Public Administration, the assessor of progress and the provider of professional support to EU Enlargement and Neighbourhood administrations, ReSPA plays an important role as a training centre and as a hub for regional co-operation and networking.
In SIGMA, we see ReSPA as an agile and highly relevant regional organisation. We appreciate our partnership and co-operation and are genuinely interested in ReSPA's training activities, regional studies, meetings of networks and conferences, and gladly participate in these events to share our knowledge and experience.
Recently, we have developed a joint initiative – the Western Balkans Public Administration Award. The idea is to collect good public governance practices in the region, to reward the outstanding ones and to disseminate them so that they can inspire others. We hope this will become a tradition, encouraging innovativeness and healthy competition between institutions of public administration in the region.
Public administration reform remains one of the fundamentals of the EU accession process. The quality of public governance is a key factor of competitiveness and has a large impact on quality of life. In the Western Balkans, there is still much work to be done in this field. Therefore, we hope ReSPA will continue its good work in the region and we look forward to continuing our co-operation.