News
18 10.12.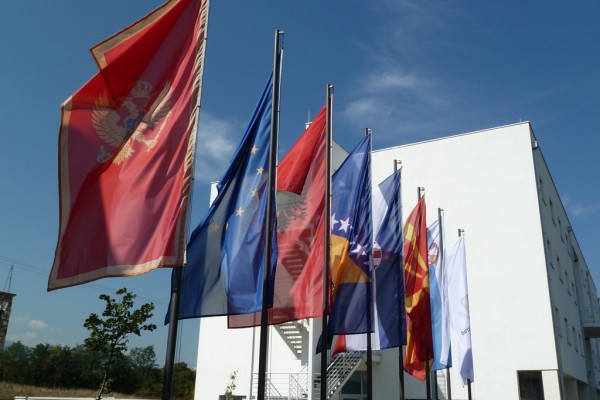 Second day of HRM: Recruitment and Selection Interviewing Training programme
This programme which combines presentations, seminars and practical workshops is being run over three days and is designed to focus on the key HR topic of Recruitment and Selection Interviewing. The participants are mainly civil and public administration staff of the Western Balkan region currently responsible for the effective recruitment, selection and promotion of staff within a Ministry, Department or Government Agency.
Some of the objectives of the programme are:
To have an understanding on the role of the human resource function in the running of successful recruitment, selection or promotion campaigns
An understanding of the preparation required to run effective recruitment & selection campaigns/competitions
Increased awareness of best practice in the area of Recruitment & Selection
An opportunity to develop skills through practical workshop experience
A forum for discussion on issues of interest and concern in relation to best practice interviewing for recruitment, selection and promotion purposes
Enhanced knowledge of sources of further information relating to this key HRM topic
This workshop is being conducted by ReSPA in collaboration with IPA (Irish Institute of Public Administration) and the regional expert Mr. Damir Ahmetovic, who is providing the regional perspective to the issue at hand for the participants.
Besides the classroom communication, training and exchange of views and ideas through group works, presentations and lesson sessions, the participants are given the opportunity to create stronger ties among each-other outside the classroom.
A social event was planed and organized for them in the city of Podgorica. The participants were able to visit some of the place of interest in the capital city of Montenegro such as King Nikola's Palace,
Old town "Stara varoš", "Skaline" (old town meeting point) on river "Ribnica", City center or Mirkova varoš, "Gorica" Forest Park and visit to the Monument of the unknown hero of the WW2, City view on city center and more.
A professional guide offered his services and provided in-depth information to the participants about these places of interest.
Archive