News
10 04.17.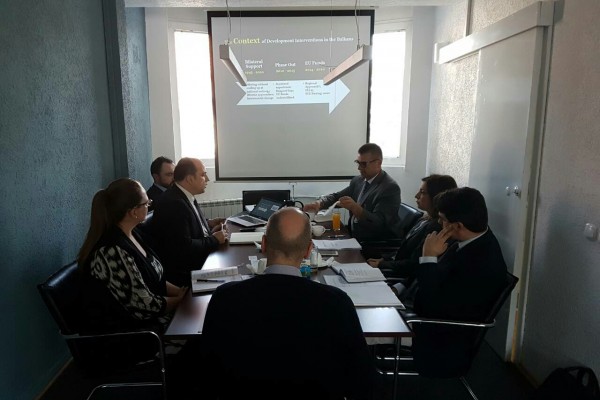 ReSPA team visited NALAS
On 31st March 2017, ReSPA Director Ratka Sekulović and Programe managers, Dragan Djurić and Duško Glodić, visited NALAS in their premises in Skopje.
They discussed potentials for cooperation in regard to the SEE 2020 Strategy, within dimension Effective Public Services in Governance for Growth Pillar. Representatives of both international organisations also discussed possible joint actions in e- learning and initiation of signing MoU.
It was preliminary agreed that the next meeting will be held in ReSPA premises within next two months.
Archive